Texas Husband and Wife Admit Filming Themselves Raping Babies As Young As 8-months-old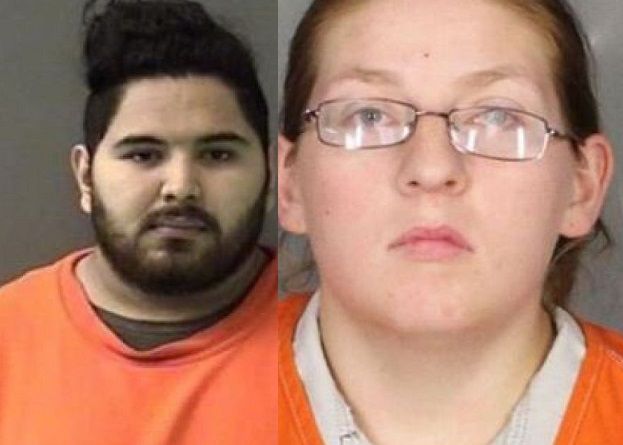 A husband and wife have pleaded guilty to a child pornography charge, after admitting to filming themselves abusing babies as young as 8-months old.
Christopher Almaguer, 26, and his 27-year-old wife Sarah Rashelle Almaguer, of Waco, Texas, pleaded guilty to one count of sexual exploitation of children and one count of production of child pornography after appearing before a district court on October 30.
The pair now both face a prison sentence of between 15 years to 30 years for each count, the U.S. Attorney's office said in a statement.
Prosecutors said the Almaguers admitted that in December 2017 they uploaded "sexually explicit videos of themselves sexually assaulting children as young as 8-months-old."
Following an investigation, 25 potential child victims from the central Texas area were identified, ranging from infants to 14-year-olds, according to court documents.
The pair will return to court before U.S. District Judge Alan D. Albright on January 29, 2019, for sentencing.
Both have been held in custody since their arrests earlier in February this year by investigators with the Texas Office of Attorney General.
Sarah Almaguer's brother-in-law Paul Perez Jr., who was arrested as part of the same investigation, agreed to a plea deal in September and is scheduled for sentencing on December 11, according to court documents seen by KWTX.
The U.S. Secret Service launched an investigation in February after Facebook reported a user for "uploading suspected images and videos containing child pornography," according to a criminal complaint.
A search warrant for the pair's home was then filed. Sarah Almaguer was arrested at the scene by federal agents and her cell phone was seized. Officers then discovered numerous child abuse videos on her phone.
During an interview with federal agents, Sarah Almaguer said she had an old Facebook account that Perez now used.
She added she had a "long-term, secret, sexual relationship" with Perez that involved "multiple productions and distributions of child pornography with children," the criminal complaint stated.
Sarah Almaguer said Perez "would request for [her] to have sexual contact with children and then send him the videos and/or pictures through Facebook Messenger," reported KWTX.
This case was investigated by the Texas Office of the Attorney General, Criminal Investigations Division, Child Exploitation Unit, the United States Secret Service and the Killeen Police Department. Assistant United States Attorney Gregory S. Gloff is prosecuting this case on behalf of the government.