Texas Immigrant Shelter Employee Allegedly Offered Candy to Children in Return for Sexual Favors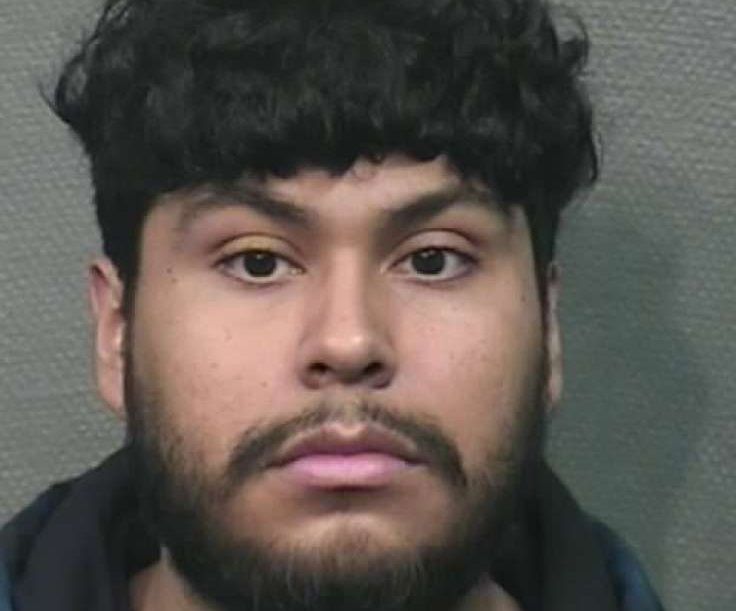 The former employee of a shelter for immigrant children groped a boy at the facility and tried to ply others with candy for sexual favors, according to police.
Edgar Alexander Campos, 23, is said to have put his hand down a 16-year-old's shorts on August 2018 and touched his genitals at the St. Michael's Home for Children, in Houston, Texas, the Houston Chronicle reported, citing an affidavit. The boy had asked Campos if he could use his cell phone to call his family in Guatemala before the incident, according to court documents seen by Click2Houston.
That night, Campos is said to have entered the boy's bedroom at the Catholic facility at 2900 Louisiana Street, and touched his genitals again while the child was asleep. Surveillance camera footage revealed the worker had entered the boy's room after hours on at least four occasions.
Campos was arrested on February 1, and booked into Harris County Jail over charges of indecency with a child involving sexual contact, sheriff office records show. His bond was set at $30,000.
The 23-year-old was in charge of supervising around 32 kids at the organization.
The Survivors Network of Those Abused by Priests said in a statement seen by Click 2Houston: "What's disturbing is that this individual was allowed to be there even after violating rules around being in the children's bedrooms."
The U.S. Office of Refugee Resettlement sends detained, unaccompanied adolescents "lacking proper documentation" to St. Michael's Home for Children, according to the organization's website. Staff work to reunite children "with their parents in the U.S. or their country of origin," it states.
"As we plan to reunite them with their family, we house them at St. Michael's Home in a safe, comfortable environment where they receive clothing, meals, mentoring, medical services, education and assistance in contacting family," the website reads.
The home is run by Catholic Charities of the Archdiocese of Galveston-Houston, a non-profit that, according to its website, has been running for 75 years and helps around 85,000 people each year, providing services for low-income families and shelters for refugees and women and children fleeing abuse.
Campos' arrest comes a week after Cardinal Daniel DiNardo, the Archbishop of Galveston-Houston, released a list of clergy who had served in the Archdiocese and have been "credibly accused of child sexual abuse." Some 42 priests were included on the list.
The organization told the Houston Chronicle that Campos was suspended then fired after it was alerted to the allegations. It said in a statement: "Catholic Charities' first priority is to provide a safe, secure environment for children entrusted to our care.
"We have strict processes for our prospective employees involving background checks, references and more."
Campos is due to appear in court on March 7.