Another Inmate Burns to Death in Prison Cell in Texas
A Texas inmate has burned to death in his cell, the second such case in less than six months.
Officers conducting security checks at the George Beto Unit in Tennessee Colony in the early morning hours of March 11 saw smoke coming from an inmate's cell, Robert Hurst, a public information officer for the Texas Department of Criminal Justice, confirmed to Newsweek.
"Officers initiated an emergency response and extinguished the fire that was set by the inmate," Hurst said.
The inmate, Damien Bryant, was found unresponsive in his cell.
"EMS personnel arrived a short time later and contacted the attending physician at Palestine Regional Hospital, who pronounced Bryant deceased," Hurst said.
Preliminary indications are that Bryant "may have been suicidal," he said. "The Office of Inspector General is investigating, and an autopsy will be conducted to determine the cause of death."
The incident comes just a few months after another Texas inmate died due to a fire in their cell.
Jacinto Perez De La Garza, 21, died on November 12 after starting a fire in his cell at the Gib Lewis Unit, located east of Woodville.
"The deceased started a fire inside of his assigned cell. He was later found deceased inside the cell," the custodial death report said.
De La Garza's cause of death was listed as smoke and soot inhalation and the manner was determined to be accidental.
Two employees were recommended for termination and another resigned following De La Garza's death, Hurst told Newsweek.
"An investigation revealed that former employees Cody Deglandon, Thomas Austin, and Danna Warren failed to follow policy and respond to the incident appropriately," he said. "The agency has provided information to the Office of Inspector General and a criminal investigation into their actions is ongoing."
According to an investigation published by The Marshall Project in 2020, several prisoners took to starting fires in their cells in protest of poor conditions during the COVID-19 pandemic.
Many hoped to draw the attention of officials to their plight, including, they said, bad rations and no access to showers.
But the fires could easily go undetected by prison guards because more than 200 prison buildings in Texas do not have working fire alarm systems, according to the report.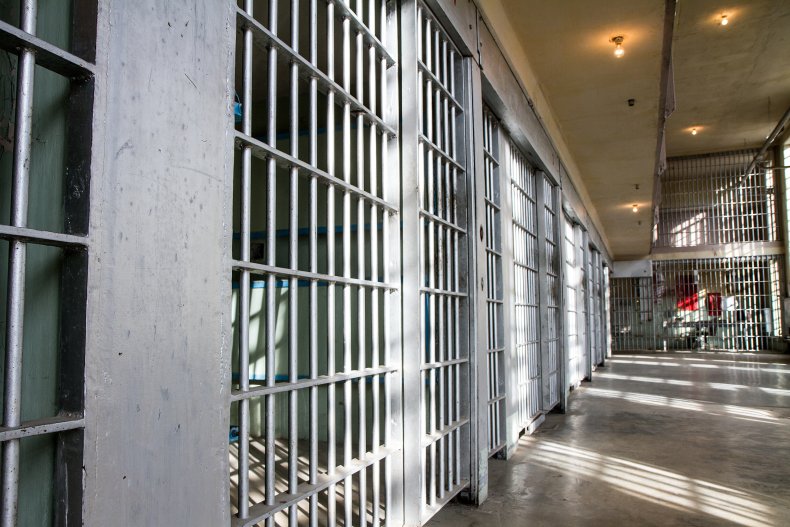 In 2019, the State Fire Mashal's Office found almost 3,000 safety violations after inspecting 759 buildings in the Texas prison system.
Jeremy Desel, a spokesperson for the Texas prison system, told The Marshall Project that it was aware of the State Fire Marshal's Office report and has been requesting funds to upgrade fire safety systems for years. "The agency has processes in place to mitigate issues identified in their report," he said.
But even before the pandemic, prisoners sometimes started fires including while in the midst of mental health crises.
In 2015, thousands of inmates were moved from the Willacy County Correctional Center in Texas after a riot where numerous fires were set leaving the facility "uninhabitable."
The riot broke out after years of complaints from inmates about poor conditions and abuse at the facility, according to a report.
If you have thoughts of suicide, confidential help is available for free at the National Suicide Prevention Lifeline. Call 1-800-273-8255. The line is available 24 hours every day.
Update, 3/28/22, 9:35 a.m. ET: This article has been updated with a comment from the Texas Department of Criminal Justice.
Update, 3/29/22, 8:15 a.m. ET: This article has been updated with additional information from the Texas Department of Criminal Justice.