Texas Inmate Convicted of Killing 1-Year-Old During 'Exorcism' Granted Last-Minute Stay of Execution
A Texas inmate on death row for the murder of a 13-month-old in an exorcism gone wrong was granted a last-minute stay of execution on Monday.
Blaine Milam was set to die on Tuesday and would have been the state's first execution of 2019. The 29-year-old's execution was halted over a bite mark that was used as evidence to convict him and the possibility that an intellectual disability may prevent the state from executing him, the Houston Chronicle reported.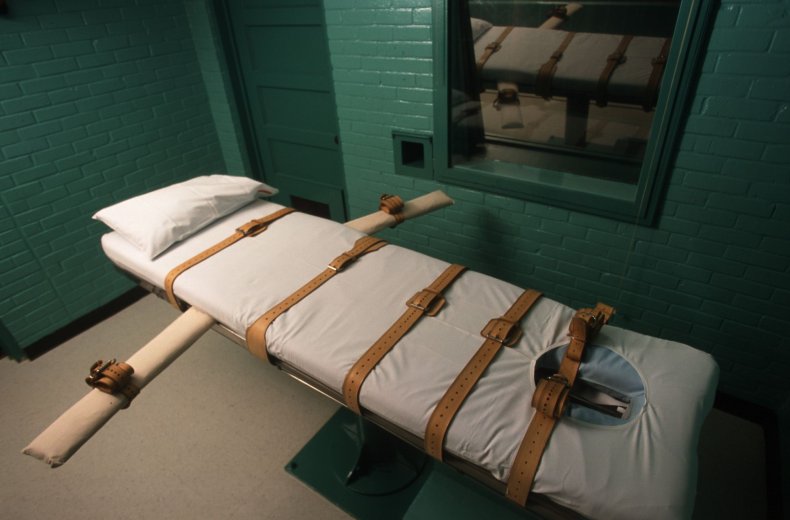 "We are grateful that the Court of Criminal Appeals stayed Mr. Milam's execution today to he may prove that his conviction is invalid," his defense attorney Jennae Swiergula said.
Milam was convicted in the death of 13-month-old Amora Carson and sentenced to death on June 6, 2010. The infant died in December 2008 during an alleged exorcism Milam performed at his home with the girl's mother and his then-girlfriend Jessica Carson, WBTV reported.
The couple reportedly took interest in a Ouija board and Carson, who may have been suffering from postpartum psychosis, allegedly believed Milam was possessed by the devil. The couple later decided that Amora was possessed.
Court records said that on December 2, 2008, the two beat the baby with a hammer, bit her and sexually assaulted her during an "exorcism." When that reportedly failed, the couple went to a pawn shop in order to raise money to hire a priest, the Houston Chronicle reported. The girl died while they were away.
Milam called 911 and initially told investigators that he did not know how the girl died. "My daughter, I just found her dead," he said.
Carson later confessed to the Texas Rangers that the girl had died during the couple's exorcism. Milam also confessed to the death while in jail.
"I did it," he reportedly told a jail nurse. "But Ms. Shirley, the Blaine you know did not do this."
Milam's defense lawyer argued during his trial that Carson had actually killed her daughter in the middle of major delusions. Milam was found guilty under the law of the parties and sentenced to death, while Carson was sentenced to life without parole.
In his appeal, Milam's lawyer pushed back against the state's use of bite mark testimony and claimed his client was intellectually disable and therefore could not be executed.
"Because of recent changes in the science pertaining to bite mark comparisons and recent changes in the law pertaining to the issue of intellectual disability…we therefore stay his execution and remand these claims to the trial court for a review of the merits of these claims," the stay order said, according to The Texas Tribune.