Texas to Execute White Supremacist Gang Member Who Said He Needs 'To Be Put Down Like the Rabid Dog That I Am'
A Texas death row inmate is set to be executed for strangling a woman almost 20 years ago after he told a judge that he needed to be "put down."
Justen Grant Hall's execution is scheduled for Wednesday at the state penitentiary in Huntsville, according to the Texas Department of Criminal Justice. Newsweek has contacted the department for further comment.
Authorities said the 38-year-old strangled Melanie Billhartz using an extension cord in El Paso, Texas, on October 28, 2002, then buried her body in the New Mexico desert.
The Associated Press reported that Hall's attorneys had asked to halt the execution, claiming he is not fit to be executed citing his history of mental illness. The request was denied by a judge last month and no appeals have been filed since.
Newsweek subscription offers >
Hall, a white supremacist gang member who has been on death row since 2005, has refused to speak with his counsel for at least two years, The Texas Tribune reported. Hall has urged courts to waive his appeals and set a date for his execution.
"I do not like the person I have become, and I need to be put down like the rabid dog that I am," he wrote to a trial judge in October 2016, according to the Tribune. "These walls 24/7 have broken me. It is taking every last ounce of will to even make it from day to day."
Hall was the district captain of the Aryan Circle gang and running a drug operation in El Paso when he murdered Billhartz, according to the Associated Press.
Authorities said Billhartz, who hung out with Hall and others in his drug house, had accused Ted Murgatroyd, who also frequented the house, of assault on the night she was killed.
Newsweek subscription offers >
Hall, then 21 and fearing his drug operation would be discovered if police were called there, killed Billhartz in her truck just outside El Paso before driving back to the drug house and roping in Murgatroyd to help get rid of her body.
Before burying her body, Hall told Murgatroyd to cut off Billhartz's fingers with a machete in a bid to remove any DNA evidence.
Hall maintained his innocence after being sentenced in 2005 for Billhartz's slaying, according to the Associated Press. His lawyers later filed appeals requesting DNA testing in the case. But in a court hearing in March 2017, Hall said the request was a stalling tactic and he admitted he had murdered Billhartz.
"I killed Melanie, and I killed Arturo. And I accept the punishment for it, and I'm ready to get it over with, you know," Hall said, according to the Associated Press. Hall had been out on bond after being charged in the death of Arturo Diaz, a 28-year-old transgender woman, in April 2002.
Hall's execution will see him become the eighth inmate put to death in Texas this year. Two more inmates are scheduled to be executed in the state this month and another in December. Four more death row inmates have execution dates set for 2020 in the state.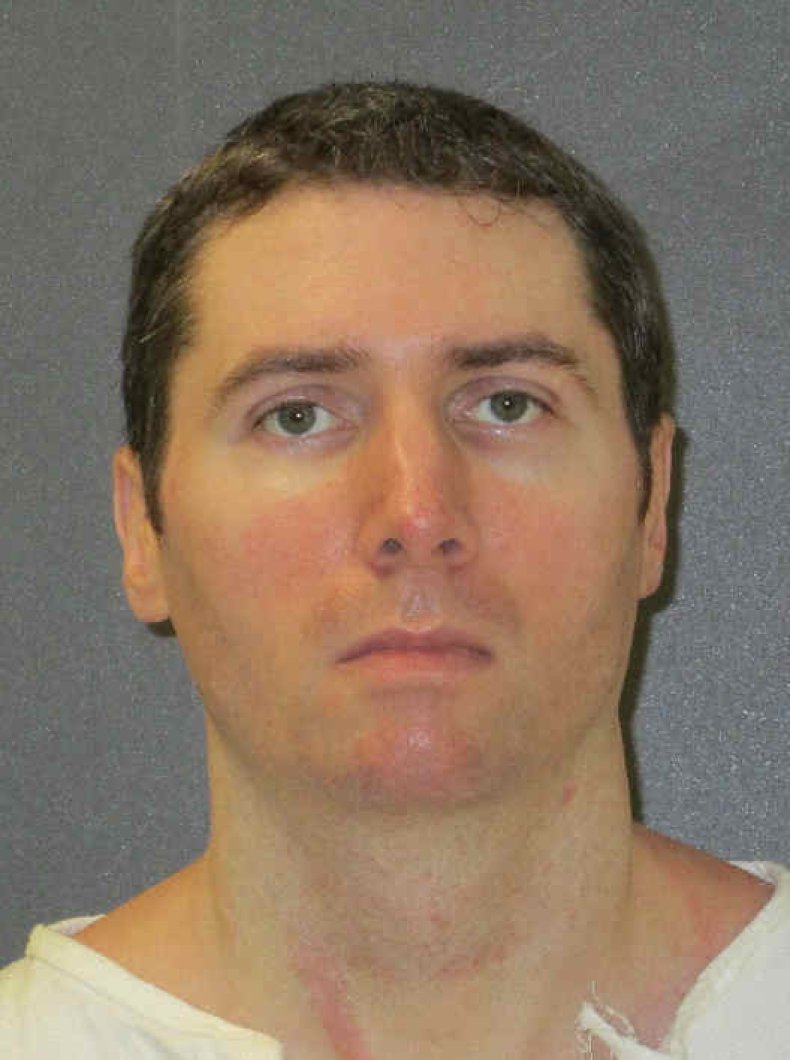 Texas to Execute White Supremacist Gang Member Who Said He Needs 'To Be Put Down Like the Rabid Dog That I Am' | U.S.