Texas Governor Greg Abbott's plan to reopen some businesses this Friday is being criticized by Dallas County Judge Clay Jenkins, who is urging residents to stay safe by staying home.
"Just because something can be open doesn't mean it should be open," Jenkins said in an interview with CNN's Erin Burnett.
Abbott, who issued an executive order on Monday that introduced the first phase of a plan to reopen businesses in Texas, said he would allow his statewide stay-at-home order that went into effect on March 30, to expire on Thursday, allowing businesses to slowly reopen.
Abbott's new executive order, which includes plans to protect the state's most vulnerable citizens, allows restaurants, museums, movie theaters, shopping malls and retail stores to reopen to 25 percent capacity on May 1.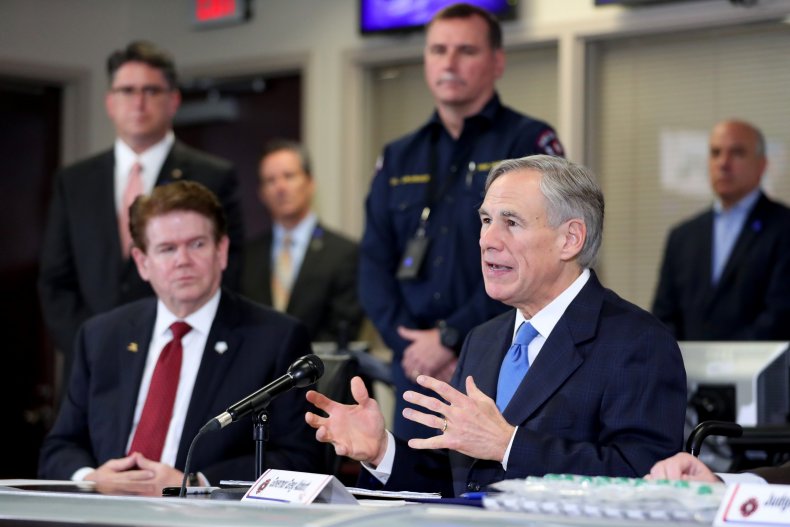 During the first phase of reopening, Abbott urged residents to maintain proper social distancing and to continue with proper hygiene to ensure there isn't a resurgence of COVID-19.
"It's time to set a new course, a course that responsibly reopens business in Texas," Abbott said Monday.
After Abbott's announcement, Jenkins said in a statement that he planned to ask Dallas County Health and Human Services Director Dr. Philip Huang and other prominent physicians to review Abbott's executive order to reopen.
"Most other plans that open businesses in phases don't put places like movie theaters in the first group to open," said Jenkins. "The orders have changed, but the science that will keep us safe has not."
Dallas County has reported more than 3,100 cases of the new coronavirus as of April 27.
Dr. Hector Ocaranza, who serves as the health authority in El Paso County, also expressed reservations about the plans to reopen.
"I'm not completely comfortable with that," Ocaranza told the El Paso ABC affiliate, "but we will continue sending the same preventive message to the community."
Ocaranza said he believes social distancing practices, maintaining proper hygiene and staying indoors unless it is imperative to leave the house probably should still be strictly followed, according to the El Paso ABC affiliate.
Mayor Eric Johnson said he would also encourage Dallas residents to continue with social distancing and vulnerable members of the population to stay home, KSAT reported.
Under Abbott's plan, bars, gymnasiums, barbershops and hair salons will remain closed until at least May 18, when the state could launch a second phase of reopening businesses.
However, Abbott said additional phased business reopening will happen only after health care officials have examined two weeks of data and can reasonably ensure COVID-19 doesn't once again become widespread.
Uncommon Knowledge
Newsweek is committed to challenging conventional wisdom and finding connections in the search for common ground.
Newsweek is committed to challenging conventional wisdom and finding connections in the search for common ground.