Texas Legislature Passes 'Constitutional Carry' Law to Allow People to Have Guns Without Permit
A measure allowing citizens to carry guns without permits could soon become law in Texas, as the state's House gave it the green light, and then the Senate approved a version of it on Monday, sending the proposal to the governor's desk to be signed.
The state House and Senate came to a compromise on specific details of the bill, allowing the House to pass it Sunday night in an 82-62 vote, and the Senate to approve it 17-13 on Monday. Texas Gov. Greg Abbott, a Republican, has previously said as recently as late April that he would like to see such a bill land on his desk, and that he would sign it.
"I support it...we should have 'constitutional carry' in Texas," Abbott told North Texas radio host Rick Roberts.
Texas House Bill 1927 authored by Rep. Matt Schaefer of Tyler would allow Texans the "permitless carry" of handguns in their home state as long as they are not banned from owning a gun by a separate state or federal law. This is what gun rights activists call "constitutional carry," citing the original context of the Second Amendment.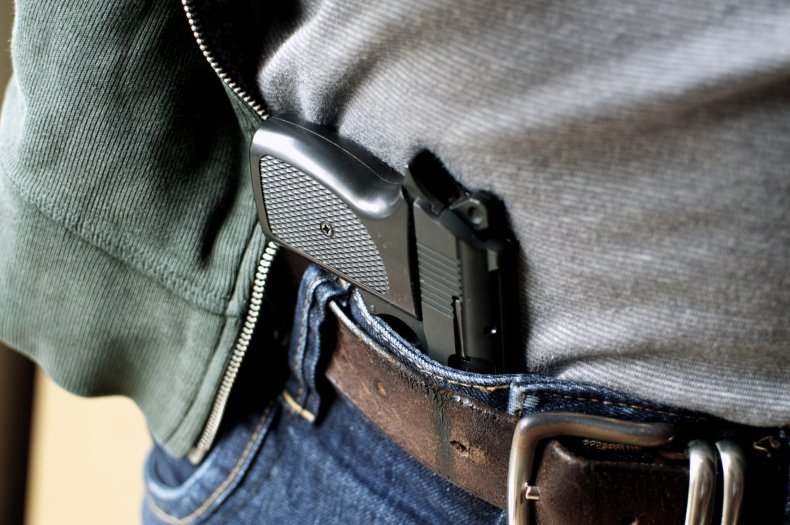 Texas House Democrats voiced their dissent to the permitless carry bill, citing their state's high incidence of gun violence and mass shootings.
"This is our first session since those tragedies, and this is our response: A bill to allow permitless carry. A bill to say you don't have to have any training to carry a handgun in the state of Texas. And I can't imagine a worse slap in the face to all those people who have advocated, to the victims and to the family of those victims," Democratic Rep. Chris Turner of Grand Prairie said.
Schaefer, however, argued that the bill was about restoring gun rights to Texans, saying, "The simple truth is that those that intend evil, those who are criminals, don't care what we do in this building."
"They haven't in the past and they won't in the future. We are charged with defending the freedoms that are owed to Texans and guaranteed by the Constitution," he added.
Senate sponsor Sen. Charles Schwertner of Georgetown agreed, saying, "This is a simple restoration of Texans' constitutional right under the Second Amendment, a right of the people to keep and bear arms."
"I think it is a bill that is the strongest bill I've seen in my legislative career regarding the rights of our Second Amendment," he continued Monday, on the floor.
Democratic Rep. Joe Moody of El Paso took to the House floor to describe meeting with the families of victims in the aftermath of the recent mass shooting in his home district. Democratic Rep. Vikki Goodwin of Austin described losing her own father to gun violence.
Abbott could sign the bill into law as early as Tuesday. Newsweek has reached out to him for comment.