Texas Girl, 15, Dies after Being Rescued from Sex Trafficking Ring: 'We Got Her Back Damaged'
A family is pleading for justice after a 15-year-old girl took her own life two years after she drugged and abused in a sex trafficking ring.
Letty Serrano died on Saturday October 12 at the family home in Houston, Texas, after allegedly being taken by traffickers when she was 13-years-old.
The family said they were able to rescue Letty after a man took her near Marshall Middle School in Houston in 2017, and that despite being rescued she was never the same again.
"We got her back damaged," Cynthia Rivera, Letty's godmother, told KTRK.
In a separate interview to Fox 26, the teenager's father, Mariano Serrano, believed she wanted to return to the man who groomed and abused her as a child.
"She wanted to be with him," he told Fox 26. "But, she also didn't want to hurt her family."
The family said Letty ran away from home on two occasions to try and go back to the man who put her in a trafficking ring. The family believe at least three other men were involved in drugging and abusing the girl.
The family claim the man who took Letty when she was 13 was arrested but released just a few days later. They are now calling for the man to face justice in the wake of Letty's death.
"I want to see him in court," Mariano Serrano told Fox 26. "I want to tell him it's his fault my daughter is dead."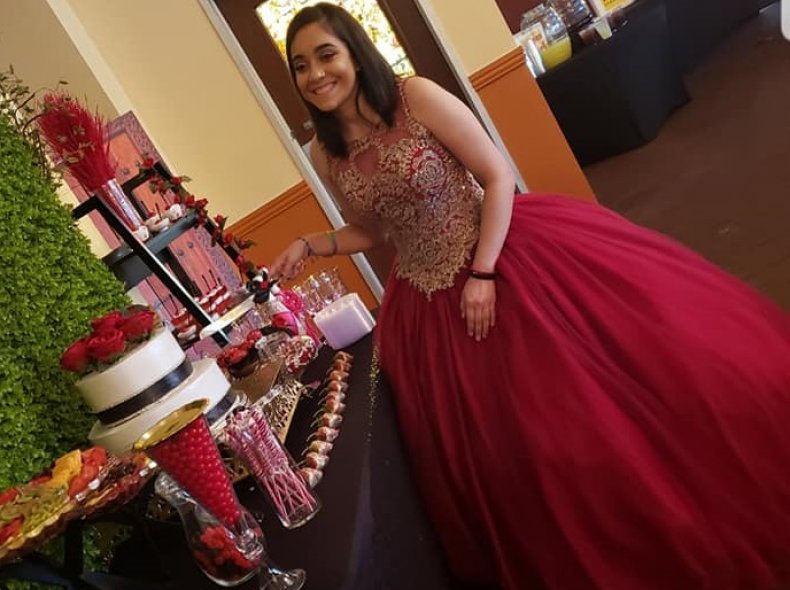 Commander Jim Dale, of the Houston Police Department Vice Division, said he will discuss with investigators about reopening the case. He added that Letty's death shows the importance of speaking to schools and the wider community about the dangers of trafficking.
"She was a victim and somehow her cries fell through the cracks and I think that's why it's so imperative that we get the schools involved," Dale said.
Micah Gamboa, executive director of Elijah Rising, a nonprofit that helps rehabilitate sex trafficking victims, said that trafficking is such a problem that "entire cities are becoming red light districts."
"It's no longer just the centralized isolated issue. It's actually spreading across the nation," she said.
Gamboa added many of the perpetrators of these sex rings are very rarely punished sufficiently.
"We see in Houston a lot of times these pimps and these traffickers get off with just a misdemeanor or maybe deferred adjudication," Gamboa said.
Rivera is raising money through Facebook in order to pay for Letty's funeral.
"I ask you help us and that her death does not go in vain," Rivera wrote on the fundraising page. "We as a community and the system failed this young lady and her family once lets not do it again."
This is a developing story and will be updated as more information becomes available.
If you have thoughts of suicide, confidential help is available for free at the National Suicide Prevention Lifeline. Call 1-800-273-8255. The line is available 24 hours, every day.)
Texas Girl, 15, Dies after Being Rescued from Sex Trafficking Ring: 'We Got Her Back Damaged' | U.S.