Texas Lieutenant Governor Thinks Doors Are to Blame for Santa Fe High School Mass Shooting
In the wake of the shooting at a Santa Fe High School Friday that left 10 dead, Texas Lieutenant Governor Dan Patrick on Friday suggested that an excessive number of entrances and exits to schools may be responsible for a wave of school killings.
A series of recent deadly mass shootings at schools, including February's killings at Parkland High School in Florida, has led to a national campaign for tighter gun control legislation.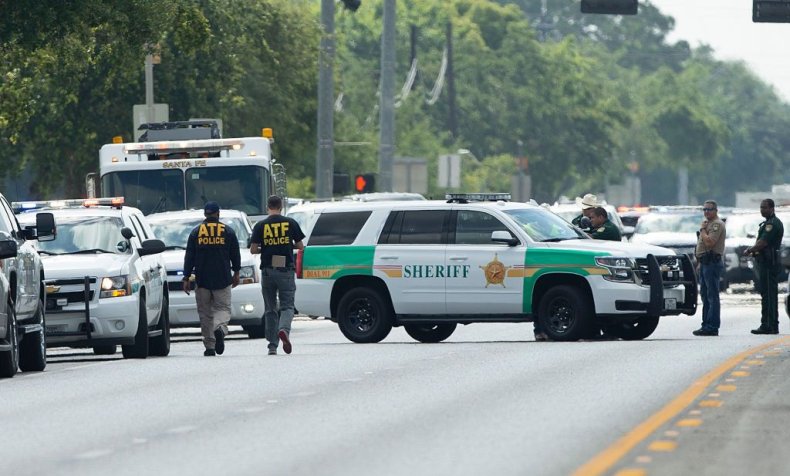 Patrick, a fierce opponent of increased gun control measures, in a press conference Friday suggested that there may be a different solution.
"We have to look at the design of our schools moving forward and retrofitting schools that are already built... there are too many entrances and too many exits to our over 8,000 campuses in Texas," Patrick said.
"There aren't enough people to put a guard at every entrance and exit...maybe we need to look at limiting the entrance and exits into our schools so that we can have law enforcement looking at the people coming in through one or two entrances." He continued, saying, "We're gonna have to be creative. We're gonna have to think out of the box."
Patrick made the comment hours after 17-year-old Dimitrios Pagourtzis allegedly opened fire, killing at least 10 students and staff members at Santa Fe High School, south of Houston.
Students recounted how the gunman, wearing a black trench coat, opened fire with a shotgun and pistol in an art class and in the ensuing chaos pupils barricaded themselves in classrooms or fled from multiple exits to safety after the fire alarm was activated.
On his website, Patrick touts his 'A' rating from the National Rifle Association gun rights lobbying group, which has led opposition to gun law reform, and declares himself a supporter of the Second Amendment.
Critics derided Patrick on social media, accusing him of dodging the real problem: excessively open access to firearms.
Texas Governor Greg Abbott had earlier announced that he would convene a roundtable discussion to deal with school shootings.
"We need to do more than just pray for the victims and their families," Abbott said at a news conference. "It's time in Texas that we take action to step up and make sure this tragedy is never repeated ever again in the history of the state of Texas."