Texas Lt. Gov Accuses Pollsters of Trump Voter Suppression as Polling Catastrophe Stirs Bipartisan Outrage
Texas Lt. Governor Dan Patrick on Wednesday night accused pollsters of committing voter suppression by manipulating data to discourage supporters of President Donald Trump.
Speaking on Fox News, Patrick told host Shannon Bream that pollsters can oversample Democrats to send a message to voters that the election is swinging in their favor. He insisted that pollsters committed voter suppression by releasing manipulated figures that allegedly discouraged Trump voters from turning out for their candidate.
Patrick, a Republican, had repeatedly accused Trump's enemies of voter fraud in the final days of the presidential race. On October 29, he claimed that "if the president loses Pennsylvania or North Carolina or Florida, they'll lose it because they stole it."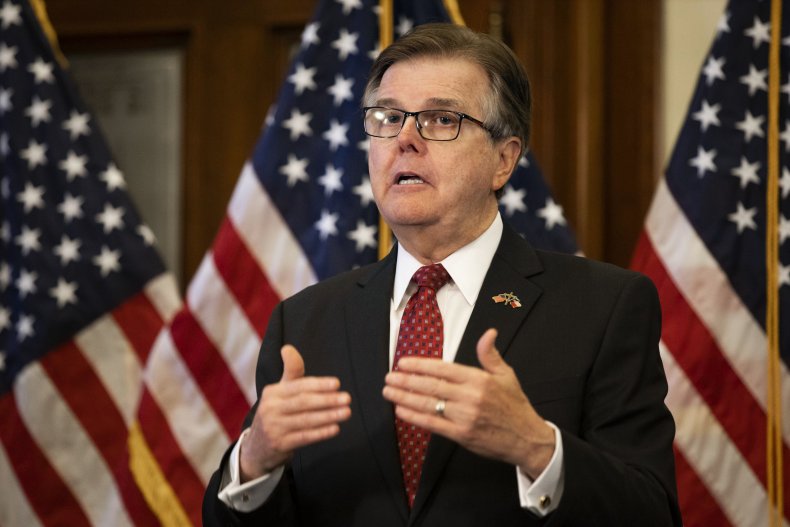 Patrick did not provide any evidence for his claims made in October and on Wednesday. However, his remarks came as Americans expressed frustration at the lack of accuracy in this year's polling data.
Both sides of the political aisle have criticized pollsters for wrongly predicting a Democratic sweep. "To the pollsters out there: you have no idea what you're doing," South Carolina Senator Lindsey Graham said during his election night victory speech.
Democratic Strategist Kevin Chavous said "the biggest loser last night, in my opinion, was the entire polling industry, especially when it comes to state-specific polls."
While the winner of this year's presidential election has still not yet been called, one thing became increasingly clear on Wednesday morning: the Democrats were not on track for a blowout.
According to polling averages maintained by FiveThirtyEight, Biden was expected to take Florida by 2.5 percentage points. But with 99 percent reporting, Trump took the state by a 3.4 percent margin on Tuesday night.
Surveys predicted an easy win for Democratic Presidential Nominee Joe Biden and gains for Democrats in the House and Senate, but they were wrong. This year's polling mishap would have been less disastrous for the polling industry if they hadn't also made the same mistake in 2016, when most polls predicted a win for then-Democratic candidate Hillary Clinton.
After Trump defied polling expectations to take the White House four years ago, pollsters and analysts in the industry defended their methodology from public backlash. They attempted to shift the blame onto the public, whom they said failed to understand how polling works. They also said that the data wasn't enormously wrong as Clinton still won the popular vote.
In an interview with Axios on Wednesday, Republican pollster Frank Luntz called this year's election "devastating for my industry" and said "the political polling profession is done."
Newsweek reached out to Texas Lt. Governor Dan Patrick for further comment.