The lieutenant governor of Texas appeared to blame violent video games for school shootings in a comment that equated abortion and gun violence.
Speaking to ABC's This Week on Sunday following the school shooting at Santa Fe High School on Friday that left 10 people dead, Lieutenant Governor Dan Patrick said students had been desensitized to violence via video games.
"We have devalued life, whether it's through abortion, whether it's the breakup of families, through violent movies, and particularly violent video games, which now outsell movies and music," Patrick said in response to host George Stephanopoulos's observation that there had been more students killed by gun violence in schools than active duty military deaths in 2018.
"Psychologists and psychiatrists will tell you that students are desensitized to violence, may have lost empathy for their victims by watching hours and hours of video violent games," Patrick elaborated.
"The problem is multifaceted. It's not any one issue. But we, again, we have to look at our culture of violence, just our violent society, our Facebook, our Twitter, the bullying of adults on adults and children on children. We have to look at ourselves, George. It's not about the guns, it's about us."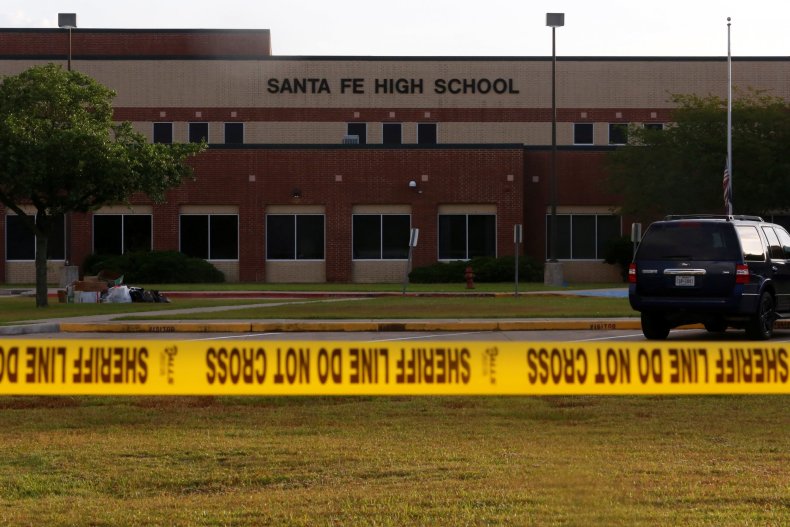 Patrick's comments came days after he suggested there were too many entrances and exits to school campuses in Texas, doubling down on the idea that schools are soft targets for shooters.
"And then, of course, George, we have our schools that are not hard targets. We have done a good job since 9/11 of protecting government buildings and airports and private buildings, but we have not done anything to harden the target at our schools," said Patrick, who openly supports the Second Amendment and is opposed to tighter gun control legislation.
"And we still have this gun debate, George, on whether or not teachers should be armed or not. I believe, and the parents of the students I've talked to in Santa Fe since Friday believe, they should be," said Patrick.
According to authorities, 17-year-old Dimitrios Pagourtzis, a student at Santa Fe High School, was arrested following the shooting and has been booked on a capital murder charge, ABC 13 reported.