Texas Lt. Governor on Fox News Explains Scenario Where Trump Remains President
Texas Lieutenant Governor Dan Patrick explained a scenario where President Donald Trump could win a second term, which involves overturning the election results of two states along with a U.S. Supreme Court ruling in favor of Trump in another.
"There's less than 30,000 votes in Georgia and Arizona dividing Biden and Trump. And if those two states turn, if they do, then the Supreme Court could make the decision on Pennsylvania. And then Trump is president," Patrick told Fox News' Shannon Bream on Friday.
"I don't know how it's going to turn out, but we deserve a real count to know what the real vote was so we can have confidence in our elections," he continued.
Patrick, an avid Trump supporter and one of his biggest Texas boosters, has been vocal about his belief that voter fraud influenced the results of this year's presidential election—despite no evidence presented by the GOP to suggest that it took place.
The election was called for former Vice President Joe Biden on November 7 after receiving Pennsylvania's 20 Electoral College votes.
After he was announced as the projected winner in Arizona, Biden holds 290 Electoral College votes—well over the 270 needed to win—while Trump has a total of 232 following his projected win in North Carolina on Friday, according to the Associated Press. Georgia has yet to be called by the news service.
Biden received just over 14,000 votes more than Trump in Georgia, where Georgia Secretary of State Brad Raffensperger announced that a recount will take place.
A recount in Arizona isn't allowed unless the margin is 200 votes or less, or one-tenth of 1 percent of the votes cast. On Friday, the Trump campaign dropped a legal challenge in Maricopa County disputing the rejection of certain ballots due to the fact that it wouldn't change the results of the race.
The dropped lawsuit in Arizona was one of three major legal setbacks on Friday, with other failed lawsuits in Michigan and Pennsylvania. While the U.S. Court of Appeals for the Third Circuit in Philadelphia rejected a Republican challenge to the state's post-Election Day deadline, a similar case is still pending in the Supreme Court.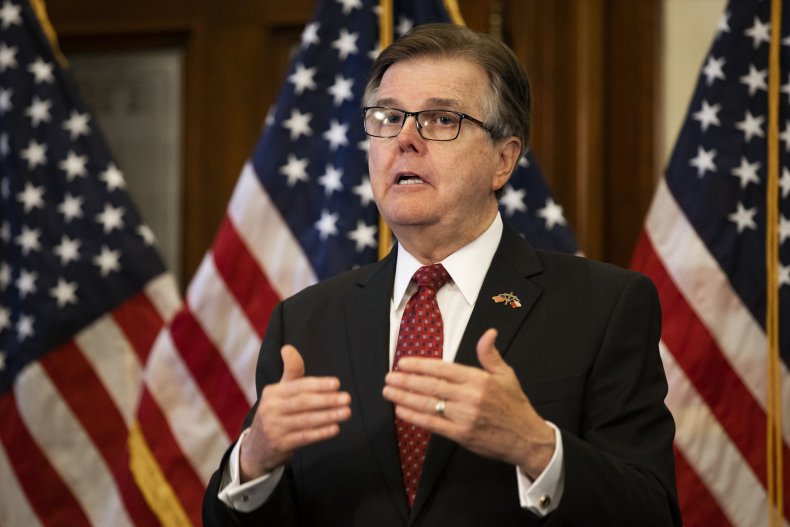 On Tuesday, Patrick offered to pay tipsters up to $1 million from his campaign fund to "incentivize, encourage and reward" people to report voter fraud across the country, according to the Texas Tribune. Patrick said he'd offer $25,000 to anyone who provides information that leads to a conviction while stating that he supports Trump's multiple lawsuits to undermine the results of the election.
"I support President Trump's efforts to identify voter fraud in the presidential election and his commitment to making sure that every legal vote is counted and every illegal vote is disqualified," he said in a statement. "The delays in counting mail-in ballots in other states raises more questions about voter fraud and potential mistakes."
The GOP maintains claims of voter fraud despite election officials stating that no widespread or even narrow-spread fraud occurred in their states. The New York Times rebuked Trump's claims of a fraudulent election this week after contacting top election officials in every state—regardless of political party—and confirmed of no irregularities that affected the outcome of the election.
Also this week, top officials at the Cybersecurity and Infrastructure Security Agency, part of the Department of Homeland Security, said in a joint statement on Thursday that this year's election was "the most secure in American history."
Patrick has consistently repeated unsubstantiated claims of voter fraud since even before the election, claiming in an October radio interview on The Mark Davis Show that the only way Democrats could win the election is if they cheat.
"The Democrats have just decided this election, Mark, we don't have to pay attention to any laws. We're gonna use COVID as an excuse to steal the election, and that's what they're trying to do everywhere," he said. "If the president loses Pennsylvania or North Carolina, Mark, or Florida, they'll lose it because they stole it."
Sherry Sylvester, Patrick's spokesperson, declined Newsweek's request for comment.