Texas Man Accused of Using Wrestling Moves on Toddler, Holding Him Like Football Charged With Capital Murder
A Texas man was arrested and charged with capital murder in the death of a 1-year-old child after being accused of using wrestling moves on the child and holding his head like a football.
According to a release from the El Paso Police Department, the man was identified as 24-year-old Marvin Rex Lake.
On April 13, officers with the El Paso Police Department were called to the Children's Medical Center after the 1-year-old child was transported to the hospital with multiple injuries, including a skull fracture.
"Investigators learned the victim, as well as another infant and toddler, had been left in the care of Lake while the children's mothers went to work," police wrote in the press release. "Just before midnight on the 12th, the mothers returned from work and found the 1-year old unresponsive. He was admitted into the hospital in critical condition and was soon placed on life-support, as his injuries were described by doctors as acute and non-accidental."
According to police, the child succumbed to his injuries on April 16. The 1-year-old child was identified by the El Paso Police Department as Ahren DeHart.
Lake was arrested and charged with capital murder on Tuesday and was booked into the El Paso County Detention Facility. Lake was not issued bond.
According to a police affidavit of Lake's arrest, he previously drove himself to the El Paso Police Department headquarters and said that he did not cause the child's injuries, that led to his death. KFOX-TV News reported that according to the affidavit, Lake continued to deny causing the child's injuries after police showed him pictures of the child but soon started to change his story.
During an interview, Lake told police that he used "several wrestling-style moves" several wrestling moves with the 1-year-old and while doing so, the child slipped from his grip and hit the frame of a futon in the home. The affidavit also stated that Lake admitted to police that after becoming upset, he grabbed the 1-year-old's head in a football-style grip.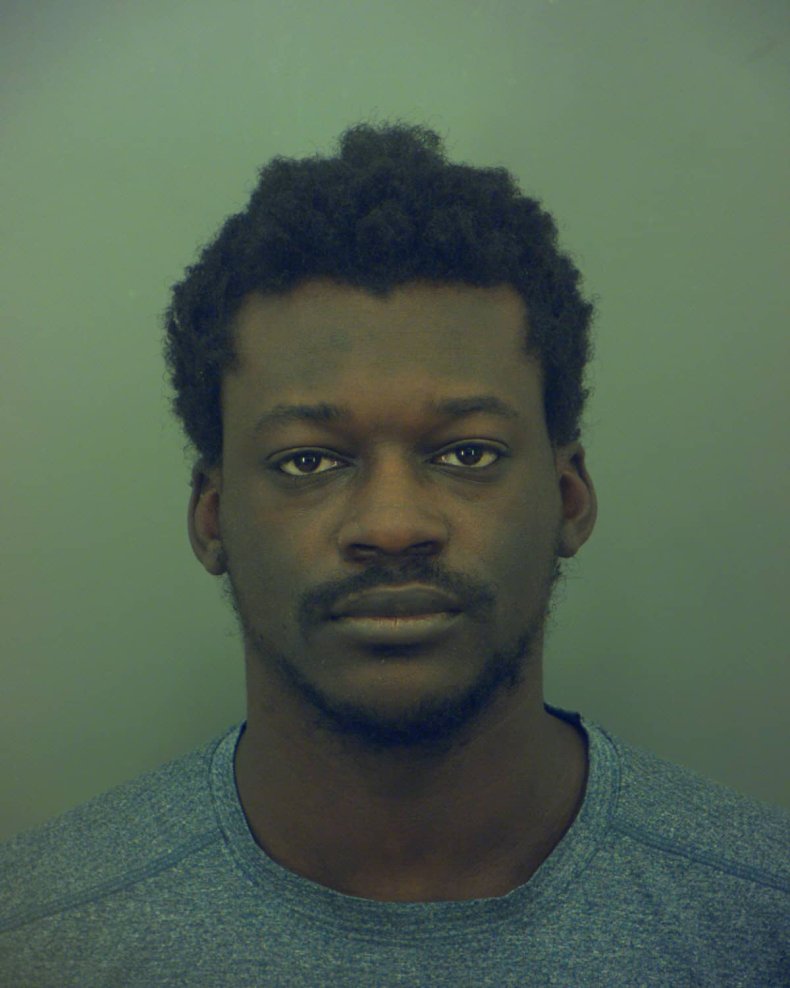 According to KFOX-TV, the affidavit stated that a day before DeHart was pronounced dead, Lake spoke with police and said "I did not hurt his head, I only caused the internal injuries."
Newsweek reached out to the El Paso Police Department for comment but did not receive a response in time for publication.
While speaking with KFOX-TV in El Paso, DeHart's uncle Lawrence said, "Ahren was on life support and on Friday, at around 2:30 p.m. we were all there at the hospital and they decided to disconnect everything and let him pass away.…Never in my life did I think I, my family, a 20-year-old newly married couple with almost an exact 1 year-old baby would have to live through this."