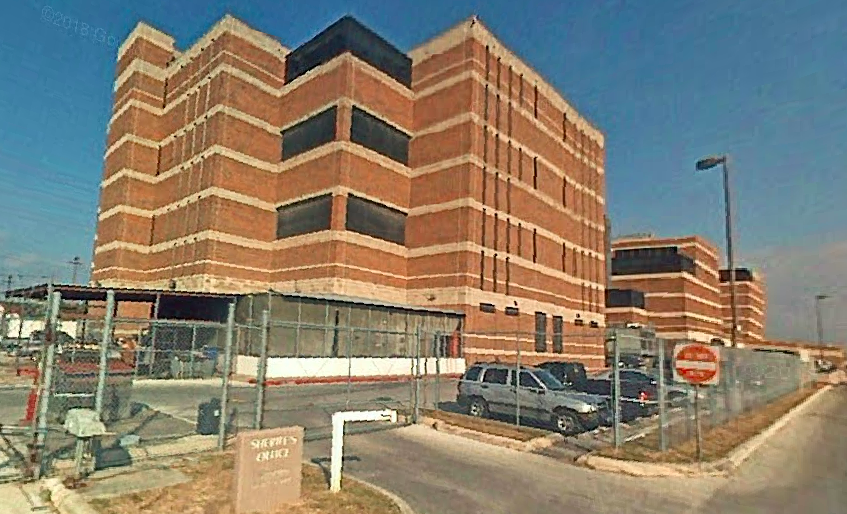 A Texas man allegedly confessed to raping a 3-year-old girl, consequently giving her two sexually transmitted diseases, court records reveal.
Drevon Alexander Perkins, 26, was arrested on Tuesday and faces a charge of super aggravated sexual assault of a child. Perkins is being held at Bexar County Jail on a $100,000 bail.
The victim's mother reportedly noticed discharge in the girl's diaper and took her to a local hospital, according to court records cited by the San Antonio Express-News. A doctor confirmed the girl was infected with two sexually transmitted diseases — chlamydia and gonorrhea.
The diagnosis prompted a police investigation. Perkins allegedly admitted to raping the toddler during a polygraph test. He told investigators that he assaulted the girl in January at his apartment while doing drugs. The girl's mother was at work at the time.
Perkins reportedly told police that the girl's family took her to the hospital after becoming concerned soon after the incident, KTRK reported. Court records noted that Perkins has the same sexually transmitted diseases that the girl was diagnosed with.
If convicted, Perkins faces a minimum sentence of 25 years in prison. He also faces a $10,000 fine and lifetime registration as a sex offender.
Chlamydia is a common sexually transmitted disease that includes genital pain and discharge. The disease can lead to serious consequences in women, including pelvic inflammatory disease, tubal factor infertility, ectopic pregnancy and chronic pelvic pain, according to the Centers for Disease Control.
Gonorrhea, another common STD, infects the mucous membranes of the reproductive tract. Left untreated, gonorrhea can cause serious health problems for both men and women. Gonorrhea can cause pelvic inflammatory disease in women and even lead to infertility. It can also lead to infertility in infected men.
Both chlamydia and gonorrhea can be cured with treatment.