Texas Man Allegedly Spent Christmas Eve Carjacking, Demanding Drivers Get Him Tacos at Gunpoint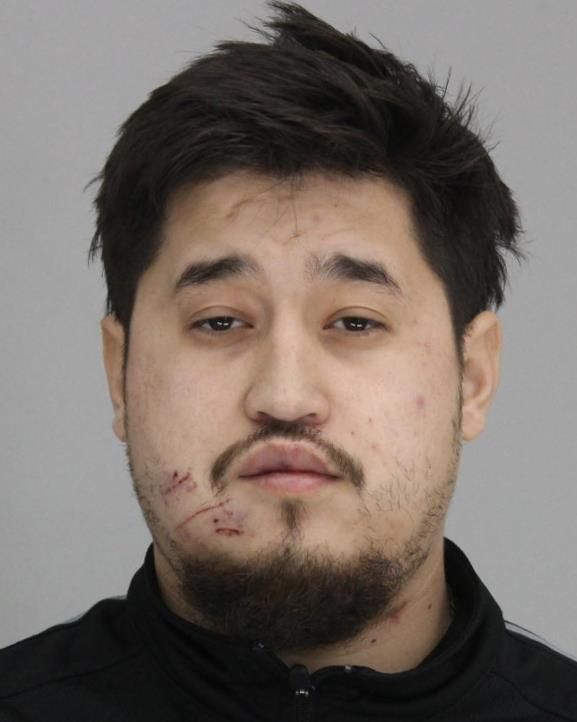 A Texas man was accused of spending Christmas Eve trying to carjack drivers and forcing drivers to take him to get tacos at gunpoint.
Roberto A. Canamar Garza, a 26-year-old from Dallas, was arrested on four counts of aggravated assault with a deadly weapon and one count of aggravated kidnapping.
Canamar Garza allegedly began his carjacking spree on Tuesday afternoon, according to an arrest-warrant affidavit. He reportedly jumped into a vehicle with a handgun and demanded the driver take him to get tacos.
The driver, who feared for his life, dropped Canamar Garza off at a tire shop in the 3500 block of East Illinois Avenue. Canamar Garza then allegedly followed another man while brandishing a gun and saying he wanted tacos.
The affidavit said the suspect turned to a third man and fired two rounds as the man ran into Pedro's Tire Shop. Canamar Garza is accused of shooting several times at the second man and striking him in the lower body.
Canamar Garza allegedly attempted to start the second man's vehicle but was unable to, the affidavit said. He then ran into the street, authorities allege, and attempted to carjack another vehicle.
The suspect entered a parked vehicle at another tire shop and pointed his gun at the driver. The two fought over the gun, which went off, the Dallas Morning News reported. That driver managed to flee.
A witness attempted to hold Canamar Garza at gunpoint, but the suspect charged him. The two men were fighting over the gun when authorities arrived around 1:30 p.m.
Canamar Garza remained held on $500,000 bail at Dallas County Jail as of Thursday morning. No lawyer was listed in his jail records. Dallas County Jail records show that an immigration hold was placed on Canamar Garza by Immigration and Customs Enforcement. It was unclear which country Canamar Garza is originally from.
Aggravated assault with a deadly weapon, which is typically considered a second-degree felony under Texas law, has a penalty of up to 20 years and a fine up to $10,000. Meanwhile, aggravated kidnapping, considered a first-degree felony, carries a penalty of five to 99 years in a state prison and/or a fine of up to $10,000.