Texas Man Arrested After Allegedly Shooting Wife's Laptop Over Loud Music
A Texas man was arrested after he allegedly shot his wife's laptop over music that was playing too loudly. Gary Lee Lykins, 44, was arrested on Saturday after barricading himself in a home in Fort Worth, Texas, for nearly four hours. The incident began around 2 a.m. in the 5300 block of Kingsknowe Parkway, near Marine Creek Reservoir, police said.
Lykins allegedly shot his wife's laptop with a handgun because she was playing music loudly on it. "The debris from the laptop caused minor injuries," police spokesman Officer Jimmy Pollanzani told The Dallas Morning News. It was unclear whether an ambulance was needed, Pollanzani added.
Authorities dispatched 16 units to the residence over a nearly four-hour period, ending with Lykins's arrest, The Fort Worth Star-Telegram reported. A MedStar spokesman told the newspaper that Lykins barricaded himself within a residence. Police called in a SWAT team, but Lykins surrendered before the team arrived. Lykins had been holed up inside the home with "access to several firearms," police said.
Lykins was booked into the Fort Worth Jail on a charge of deadly conduct for discharging a firearm, a third-degree felony. As of Monday morning, Lykins appeared to no longer be in custody. No attorney had been listed before Lykins's apparent release.
In 2012, a laptop shooting ended in a vastly different way.
North Carolina dad Tommy Jordan became internet-famous after he recorded himself shooting his 15-year-old daughter's laptop as a form of punishment. Jordan claimed he had disciplined his daughter after she wrote a disrespectful post about her parents on Facebook.
Jordan's video went viral, earning more than 41 million views on YouTube since posting it on February 8, 2012. Despite visits from police and child protective services, Jordan has defended his discipline style.
In a 2014 interview with HuffPost Live, Jordan said he had no regrets about shooting holes in his daughter's computer. He claimed he posted the video to teach his daughter a lesson on the visibility of content posted to social media. Jordan also noted that his daughter learned a lesson without being physically harmed.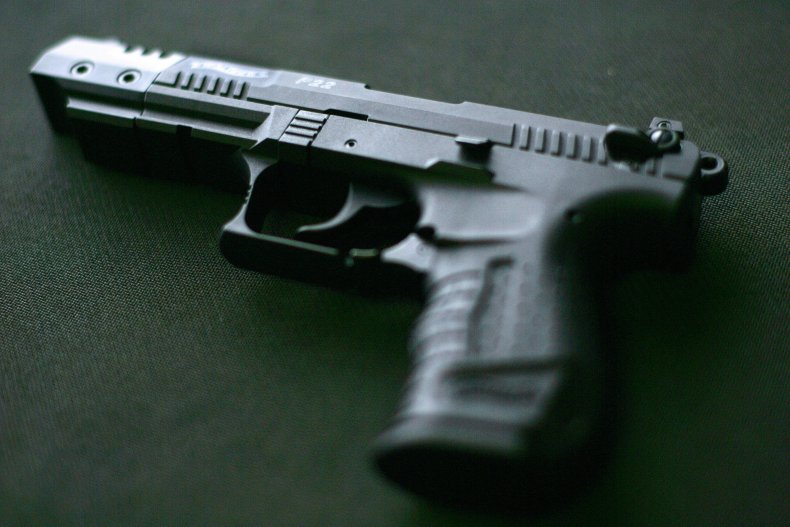 Texas Man Arrested After Allegedly Shooting Wife's Laptop Over Loud Music | U.S.