Texas Man Dies of COVID-19 After Visit by Granddaughter Infected at Party
A doctor at Parkland Hospital in Dallas, Texas, has highlighted a story that many young people could learn from. A granddaughter contracted coronavirus at a party, then passed on the disease to her grandfather, who later died.
Chief medical officer Dr. Joseph Chang treated 170 patients with COVID-19 on Tuesday. He said one of them had gone to a party with friends and contracted COVID-19.
"Before she was symptomatic, she visited her 80-year-old grandparents and they got sick," Chang told local news outlet WFAA.
When the granddaughter got sick she was treated in the hospital's intensive care unit, where she was put into a medically induced coma and was given a ventilator to help her breathe.
Ten days later the young patient was conscious again, only to find out that her grandfather had also been put into intensive care and died the previous day.
When patients are placed on a ventilator they are at a crisis point in their illness. Experts predict that around 40% and 50% of patients die after going on ventilation, regardless of how healthy they may be before they contracted the virus. Chang estimates that around 1 percent of COVID-19 patients die at Parkland Hospital.
"It's far lower than nationally reported rates," said Chang of his hospital. "But who's the 1 percent? Do you want to be the 1 percent? I don't know who the 1 percent is going to be. You know, no one really does."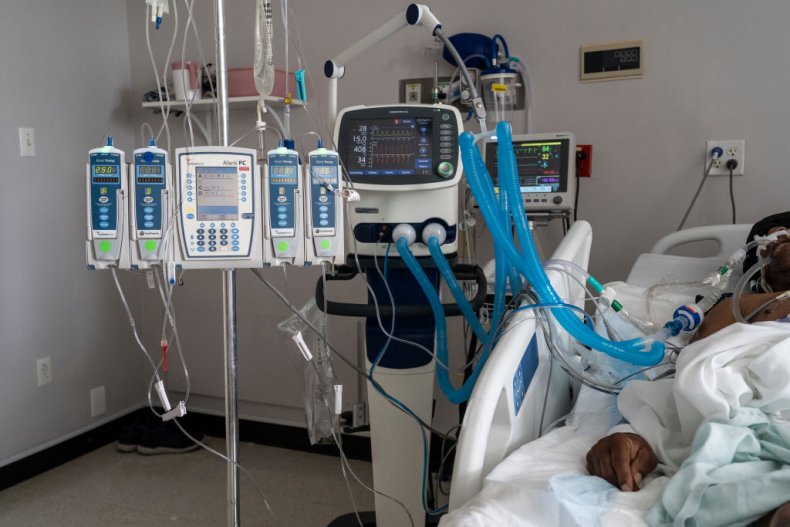 In the past week, numbers of coronavirus patients have been leveling off slightly, said Chang, who attributes this to the recent mask mandate enforced in Texas. However, the doctor said it is too early to tell if cases will rise or fall in the coming weeks.
"But behind those numbers are people. And you really don't want it to be you," said the doctor.
Chang told the local news outlet WFAA that people's actions have an impact on everyone who cares for them. That includes his staff, who are dealing with huge amounts of grief as a result of witnessing high numbers of deaths at the hospital and having to notify families about their deceased relatives. "The fatigue on people's faces is something that's hard to quantify," he said. "It's hard for me to describe". Chang told WFAA that he urges his staff to take leave when they need it.
According to Johns Hopkins data, to date there have been 43,439 confirmed coronavirus cases in Dallas and 567 deaths from the disease.
Newsweek has contacted Parkland Hospital for further comment.
Correction 7/26/20, 12:10 p.m. ET: This article was updated to correct the language used to describe the grandfather's death