Texas Man to Drop $4 Million in Largest-Ever Wager at Kentucky Derby
Jim McIngvale has become notorious in Houston for mixing business and pleasure. His business is selling mattresses, and his guilty pleasure is laying bets on big sporting events. He's taking his pocketbook to Louisville this weekend to place a record bet.
He's known in the greater Houston area as "Mattress Mack." Sometimes he makes wild wagers on Houston-area teams to win titles. In return, anyone who buys pricey mattresses at his Gallery Furniture stores get their money back if his home team wins. In 2017, he refunded money because the Astros won the World Series. In 2019, he lost his bet on the Astros but got the revenue from selling furniture.
Last month, he bet $1 million that the University of Houston men's basketball team would win the NCAA tournament. As a 9-to-1 favorite, McIngvale would have won $9 million. The Cougars made it to the Final Four, where they lost to eventual national champion Baylor Bears. He promised that if Houston would've won it all, those who purchased mattresses with at least $3,000 not only would have gotten their money back, but an extra $1,500 on top of that.
McIngvale now says he will bet up to $4 million at this Saturday's Kentucky Derby, which would be a Derby record. Half of that would go on race favorite Essential Quality.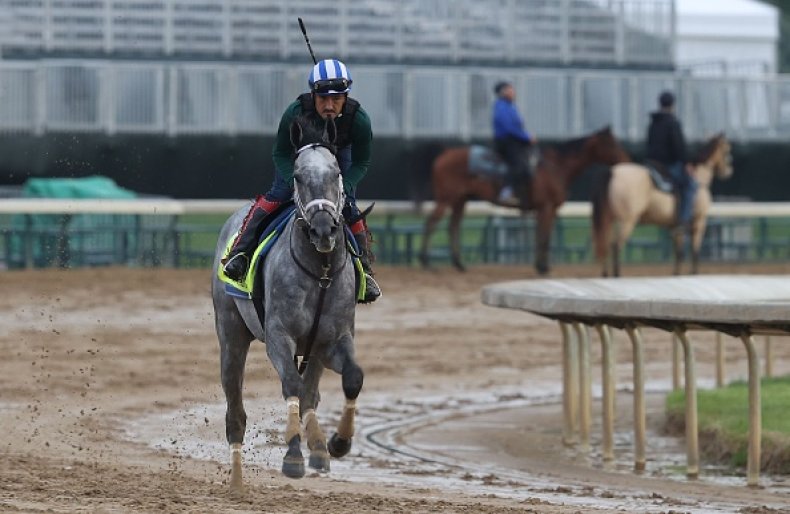 "I think it's going to be a straight win ticket, but I may bet some exactas as well, some high-dollar exactas obviously wheeling Essential Quality," McIngvale told Horse Racing Nation. "I can't wait to get to Louisville and watch Essential Quality hopefully win—and win lots of free mattresses for these customers."
He has already begun the campaign at his stores that, if anyone buys mattresses worth at least $3,000, they'll get a refund if Essential Equality wins. Those customers could refuse the full refund for 150 percent of that refund with in-store credit.
Placing $2 million on one horse would be a new record, and Mattress Mack plans on betting that much on Essential Quality. The other $2 million will go toward other longshots and exactas.
He's not sure exactly when he'll place all his bets because he doesn't want to affect the betting lines so much that it hurts other potential bettors.
"A lot of people told me I should bet Friday. I won't be there, but I've got people that will be there. I might bet $1 million on Friday and bleed it into Saturday. I might wait to Saturday until a couple hours before the race and bet it all. I'm still strategizing on that. You want to do it early enough to where there's some value on the other horses for the other bettors."
McIngvale owns around 50 racehorses himself, so he's not a novice going into this weekend's Derby. He does have some close advisers who'll try their best to guide him, though.
"I've got people who know a lot more about gambling than I do that are helping me on this," McIngvale said. "I'm a promoter. I'll leave it to these professionals to tell me how to do the exactas and tris and superfectas, depending on how much money is in the pools and what's the best value underneath Essential Quality."
The Kentucky Derby, which is the first leg of horse racing's Triple Crown, will be this Saturday, May 1. The race is scheduled to start around 6:57 p.m. ET, and it will be broadcast live on NBC.