Texas Man Faces 5 Years for Allegedly Threatening Doctor Who Advocated COVID Vaccine
A Texas man was indicted by a federal grand jury for allegedly sending threats to a Maryland doctor who publicly advocated for the COVID-19 vaccine.
The indictment against 51-year-old Scott Eli Harris of Aubrey, Texas was unsealed on Tuesday in a Maryland U.S. District Court. He's scheduled to appear in a Texas court tomorrow.
Harris is charged with one count of willfully transmitting in interstate commerce a threat to injure another person, according to the indictment. More specifically, Harris is accused of sending a message from his cell phone to former Baltimore health commissioner Dr. Leana Wen because of her vocal support of the COVID-19 vaccine.
According to court documents, Wen received violent and explicit threats in July.
"I can't wait for the shooting to start...where's your f**king office?" Harris allegedly wrote. He's also accused of sending more text messages such as "Never going to take your wonder drug. My 12-gauge promises I won't," and "I'm a 5th generation U.S. Army veteran and a sniper. I can't wait for the shooting to start."
Harris also allegedly used slurs regarding the doctor's race and national origin in the text messages. Wen was born in China but moved to the United States at the age of 8. She often appears on CNN as a medical analyst.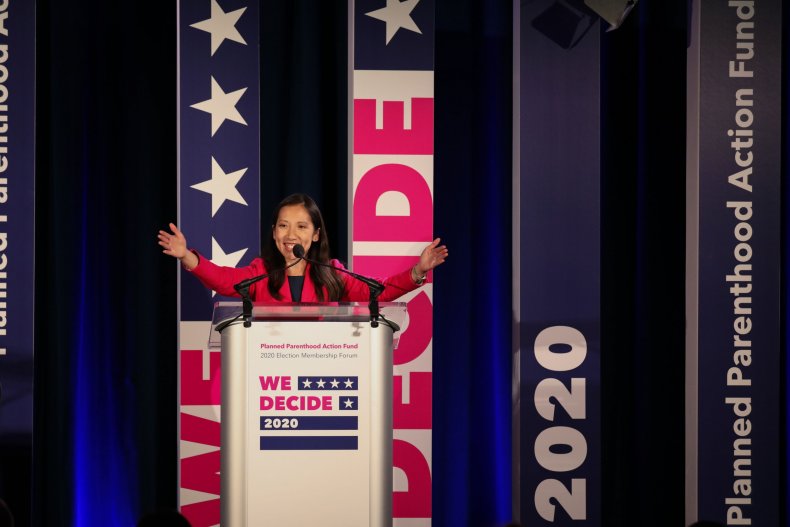 The indictment was issued on September 29 and became unsealed after Harris was arrested in Texas.
"We take seriously threats and intimidation, and this charge makes clear that such conduct will be prosecuted federally," Maryland U.S. Attorney Erek L. Barron said. "We will continue to work with our law enforcement partners to investigate and prosecute those making such threats."
Harris faces up to five years in prison and a maximum fine of $250,000 if he's convicted.
Federal prosecutors in Maryland previously charged a West Virginia man in July after he threatened to kill Dr. Anthony Fauci, the current Director of the National Institute of Allergy and Infectious Diseases (NIAID) and the Chief Medical Advisor to President Joe Biden, and his family as well as Dr. Francis Collins, the current Director of the National Institutes of Health (NIH).
"We will never tolerate violent threats against public officials," said Acting U.S. Attorney Jonathan Lenzner at the time. "Our public health officials deserve our thanks and appreciation for their tireless work, and we will not hesitate to bring charges against those individuals who seek to use fear to silence these public servants."
Newsweek reached out to Dr. Wen for comment but did not hear back by the time of publication.