Texas Man Juan Olaya Gets 40 Years For Leading Armed Robbery Crew Targeting Asian Americans
Juan Olaya, a 41-year-old Texas man has been convicted and sentenced to 40 years in prison for his role in orchestrating a string of armed home invasion robberies targeting Asian Americans.
The highly organized and armed crew of robbers traveled across the United States under Olaya's leadership, committing a variety of violent robberies and related crimes targeting households with traditionally Asian American names.
"His crimes are made more disturbing because the victims were chosen based on their ethnicity or race," said Special Agent in Charge Timothy Waters of the FBI's Detroit Field Office.
In March of last year, Olaya was convicted of "one count of racketeering conspiracy, four counts of assault with a dangerous weapon in aid of racketeering, and four counts of brandishing a firearm during and in relation to a crime of violence," according to documents from the Dept. of Justice.
A string of armed robberies targeting the homes of Asian Americans spanned across several states, including Michigan, Georgia, New York, New Jersey and Texas, and took place over five months in 2014, all with Olaya acting as a "road boss," according to evidence presented at trial.
The crew preferred to invade and rob homes while the families were home so they could round up, detain, and use weapons to threaten home occupants into pointing out valuable items, as reads a report from the Dept. of Justice. These methods included restraining their Asian American victims—including children—with the use of duct tape, threats of violence, and "brandishing" weapons, while other crew members searched the homes for more hidden valuables.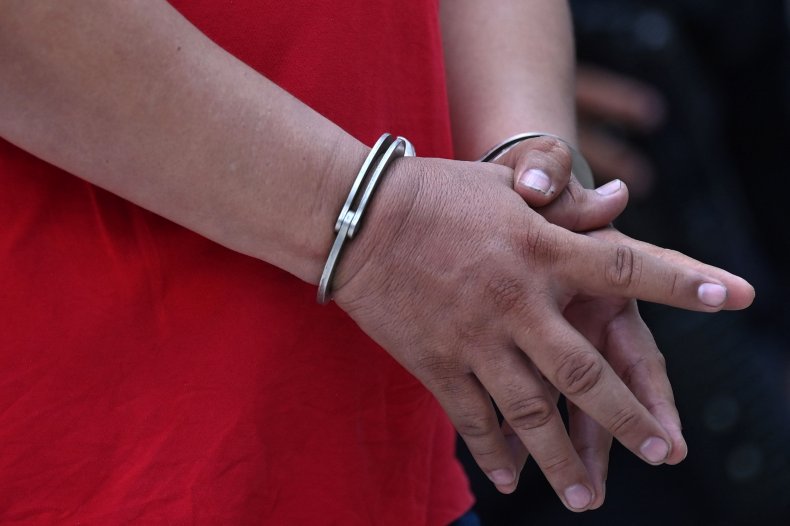 Before Olaya held a leadership position in the crew, the organizer was Chaka Castro, who ran the operation from 2011 through 2014. He was convicted in 2019 and sentenced to serve 37 years in prison.
"The Criminal Division is committed to protecting the American public from violent criminals, particularly when those criminals target individuals based on their ethnicity or race," said Acting Assistant Attorney General Nicholas McQuaid of the DOJ's criminal division.
It is not clear from publically released documents if Olaya and his associates had any other motive behind targeting Asian Americans besides racially motivated hate. Their hate-based attacks took place in 2014 when out of 3,227 victims of racially motivated hate crimes recorded by the FBI, 6.3 percent of those were anti-Asian, Native Hawaiian or other Pacific Islander bias.
Now in 2021, anti-Asian American hate crimes have been seeing a steady increase nationwide, especially since the pandemic. We don't have the comparable data sets out yet that we had in 2014, but we do know that "a majority of Asian Americans (58%)...say that it is more common for people to express racist views toward their group since the coronavirus outbreak," according to a report from the Pew Research Center.