Man Allegedly Offered $30,000 For Tainted Cocaine to Kill Wife After She Filed For Divorce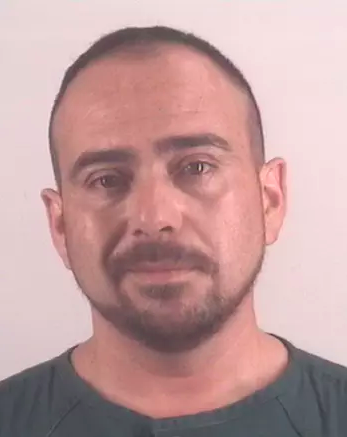 A Texas man allegedly tried to hire someone to kill his wife with tainted cocaine after she filed for divorce.
Thomas Dimas Salinas Jr., 38, was arrested by a North East Tarrant County area SWAT team on Friday at his home in the 1000 block of Boston Boulevard in Bedford, Texas. Bedford Police charged Salinas with one count of criminal solicitation of capital murder.
Salinas reportedly told his friend that he would pay $30,000 for tainted cocaine that his wife would then overdose on and a date-rape drug, police said. He told his friend that his estranged wife had been drinking heavily and using cocaine.
Salinas claimed that his wife "would get a lot in the divorce," an arrest-warrant affidavit obtained by the Fort Worth Star-Telegram revealed. His wife filed for divorce in August.
The friend, who purportedly gave Salinas a small amount of cocaine on Thursday, reported the murder-for-hire plot when he realized it was not a joke. The friend told police that Salinas "wants me to help get rid of his wife."
Salinas was taken to the Tarrant County Jail on Saturday. Court records revealed that he was released on bond.
Meanwhile, a family in Dallas testified in the punishment phase in the capital murder trial of Kristopher Love on Monday. Love was convicted in the death of Dallas dentist Kendra Hatcher in a 2015 murder-for-hire plot.
Dallas County prosecutors were trying to convince the jury to agree on the death sentence by portraying Love as a remorseless career criminal. Love was hired by the jealous ex-girlfriend of Hatcher's boyfriend to murder her and stage the murder as a robbery, KTVT reported.
Love was paid $500 to commit the slaying and was planning to use it on his prostitution business, evidence revealed. He returned to drug dealing and sex trafficking within days of being hired to kill Hatcher.
If Love is sentenced to the death penalty it will be the first in Dallas County since 2013, according to KTVT. As of September, there were more than 200 people on death row in Texas, according to state records. The most recent person added to death row was Ali Was Mahmoud Irsan, in Harris County, for the murder of two people in 2012.