A man from Houston has been left paralyzed after apparently being infected with West Nile virus (WNV).
Tommy Gerow, 60, is receiving treatment at the Houston Methodist Hospital at the Texas Medical Center. His brother David says he was diagnosed with WNV.
WNV is an illness that's spread by the bite of an infected mosquito. The majority of people either display moderate symptoms or no symptoms at all, but in some cases it can have serious consequences, and can even be fatal.
"[Tommy Gerow] went from independent, able to work, to in a bed and can't move his legs. He can only move his right arm a little bit," David Gerow told Fox 26.
Tommy Gerow hasn't traveled anywhere recently, and it's suspected that he may have been bitten by a mosquito in or around his Houston home.
At the time of publication, the Houston Health Department has not yet officially reported the case.
A GoFundMe page set up by a friend of Tommy Gerow explains that he first fell ill in April.
According to the timeline of events listed on the fundraising page, he was first admitted to hospital after a stroke on April 6. His blood pressure is said to have fallen the following day, but he was discharged shortly after, with doctors apparently "stumped."
He's then said to have returned to the same hospital on April 13, and to have been discharged on April 18, again without a firm diagnosis.
"Only 5 days later, he was getting up and dropped to the floor. He had no control over his legs. At that time, he was taken to Methodist Hospital in the Medical Center, and that is where they did a battery of blood tests, an MRI and a spinal tap," the fundraising page explains.
"They found that Tommy had West Nile Virus that caused a [bilateral] lesion in the top of his spinal cord."
Tommy Gerow was later referred to a rehab facility, and then sent home to continue his recovery, including the process of learning how to walk again.
However, he's said to have "lost the use of both legs, one arm and most of the other arm" in late July, before losing the use of "all of his limbs" on August 8, and being left "struggling to breathe."
Approximately one in 150 people who are infected with WNV develop a serious illness, according to the CDC, with those above the age of 60 and people with underlying health conditions most at risk.
Symptoms of a severe illness caused by WNV include neck stiffness, headaches, fever, disorientation, convulsions, vision loss, and paralysis. It can also lead to meningitis and encephalitis.
Approximately 10 percent of people who develop a serious illness die, and in survivors, some impacts upon the central nervous system may be permanent.
There is also no specific treatment for WNV, with preventative measures such as the use of insect repellant and wearing long-sleeved shirts and pants being the most effective courses of action.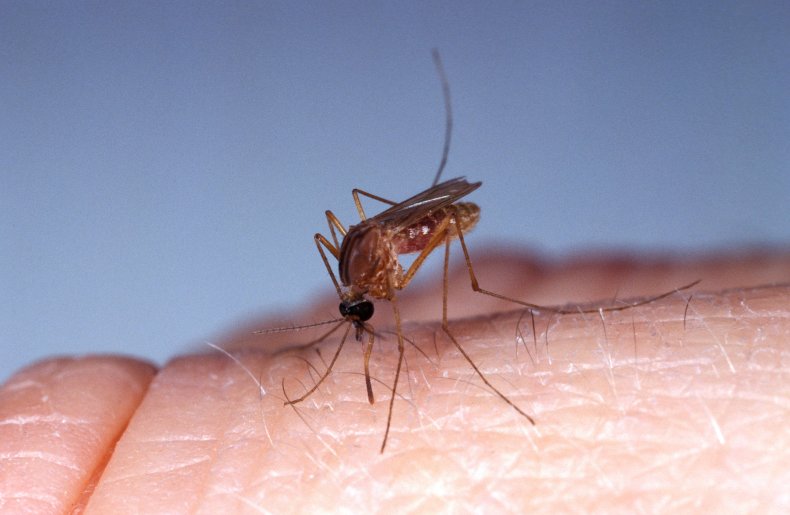 Uncommon Knowledge
Newsweek is committed to challenging conventional wisdom and finding connections in the search for common ground.
Newsweek is committed to challenging conventional wisdom and finding connections in the search for common ground.