Texas Man Shoots Transgender Woman After Yelling 'a Number of Slurs About Her Gender Identity'
Police in Texas are trying to track down a man who verbally abused and shot at a transgender woman.
At around 11:05pm on Friday, September 20 a man was driving on Dennis Road in northwest Dallas, and pulled up alongside the victim, according to Dallas Police Department.
The suspect yelled a number of slurs about the woman's gender identity. He then shot her, hitting her in the chest and arm.
Police are treating the incident as a hate crime, and have urged members of the public who can help to identity the suspect to come forward.
He was identified as a Latin male, driving in a late model four door, red Chervrolet fitted with large aftermarket rims.
Officers were only able to talk to the victim and gain an understanding of the incident on Sunday. No further details about the victim were released.
Anyone with information can contact the Dallas Police Department Special Investigations Unit detective Michael Yeric on #7178 at (214) 283-4803.
Information that leads to an arrest and indictment for will receive up to $5,000 from Crime Stoppers. The service can be reached at 214-373-TIPS (8477), 24 hours a day, 7 days a week.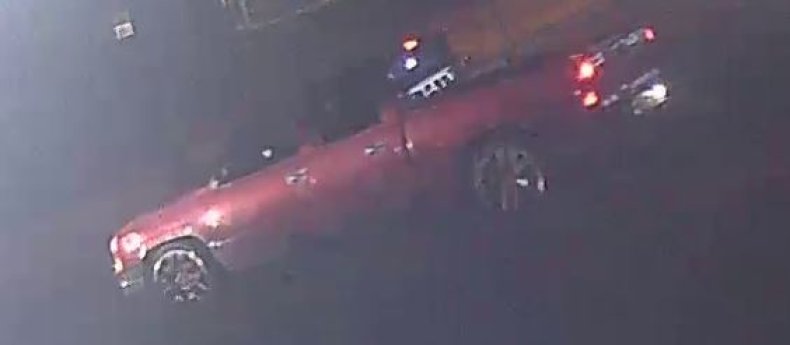 The incident comes amid what the LGBTQ advoacy group the Human Rights Campaign describes as a "culture of violence" against transgender people, created by a combination of stigma, denial of opportunity, and increased risk factors. Since 2013, over 130 transgender and gender-expansive people have been killed in the U.S.
This year, at least 19 transgender people have been fatally shot or killed, following from 26 killings in 2018. Most of the victims were black transgender women. The killers ranged from partners and acquaintances, to strangers.
"Some of these cases involve clear anti-transgender bias," the Human Rights Campaign explained on its website. "In others, the victim's transgender status may have put them at risk in other ways, such as forcing them into unemployment, poverty, homelessness and/or survival sex work."
Among the transgender women killed this year was Chynal Lindsey. The 26-year-old was found dead in White Rock Lake, Dallas, on June 1. Last month, a Dallas County grand jury indicted a man in her death.
Ruben Alvarado was charged with felony murder, Metro Weekly reported.
Alvarado allegedly beat and choked Lindsey, leaving her with blunt trauma wounds, according to an indictment. Police arrested him after finding a call had been made to Lindsey from his phone number. His bond was set at $500,000
When she died, Lindsey was the third black transgender woman to be killed in Dallas in the past nine months, according to the Dallas Observer.
Elliott Kozuch, deputy press secretary of the Human Rights Campaign told Newsweek: "There is an epidemic of violence against the transgender community—and especially black transgender women.
"We are seeing these lives stolen by a toxic mix of transphobia, misogyny, racism and gun violence. They were real people worthy of dignity and respect, of life and love—and we are failing them every day by not doing more."
This article has been updated with comment from Elliott Kozuch.