Texas Man With Swastika Tattoo Gets 6 Years for Punching Black Teen in Racist Attack
A Texas man was sentenced to six years in prison more than two years after he punched a Black teenager on the street in a racist attack.
Charles Mitchell "Mitch" Patton, 27, pleaded guilty to injury to a charge of injury to a child in connection with the crime, Texarkana news site TXK Today reported on Wednesday. Prosecutors had also filed a hate crime enhancement in the case.
On July 28, 2019, the teenager was walking down the street in New Boston, Texas when a Dodge ram pulled up on the side of the road. A man, identified as Patton, walked toward the boy, shouted racial slurs and removed his shirt to reveal a tattoo of a swastika, according to the probable cause affidavit.
Patton swung at the boy, missing the first time, but hit him in the face in a second attempt. After Patton punched the teenager, two men got out of the truck "to get the suspect away from the juvenile," the affidavit stated.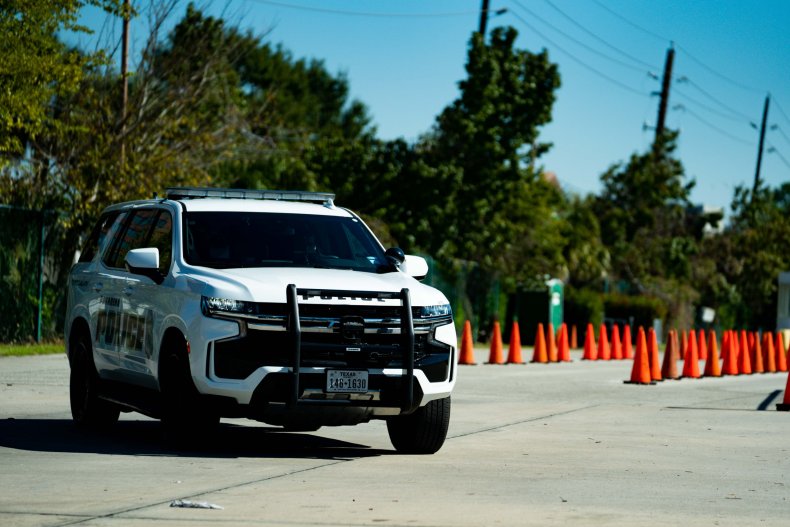 Following the attack, the boy's father called the police, and the teenager said he didn't know the man who attacked him, TXK Today reported.
Patton also pleaded guilty to a separate marijuana possession charge and a charge related to possessing a cell phone while in jail.
Newsweek reached out to police in New Boston for comment on the case.
In recent years, hate crimes have surged in the U.S. Data released by the FBI in August showed there were 7,759 reported hate crimes in the U.S. in 2020—the highest number since 2008.
Between 2016 and 2019, the number of hate crimes jumped from 6,121 incidents to 7,314 in, a 19.49 percent increase, Newsweek reported in November 2020.
In a separate case earlier this month, a California man was sentenced to more than six years behind bars for a federal hate crime against a Black man.
The U.S. Department of Justice (DOJ) said that the man, Ole Hougen, 45, of Santa Cruz, confronted a 29-year-old Black man who was crossing the street. Hougen stabbed at the man between 10 and 20 times, according to DOJ, which said this marked Hougen's fourth racially motivated attack in seven years.
"Racially motivated crimes have no place in our society. This defendant has attacked at least four people because they are Black, and for his most recent racially motivated attack of a Black man, the defendant has been convicted," said Assistant Attorney General Kristen Clarke of the DOJ's Civil Rights Division.