Texas Man Who Bought Lamborghini With COVID Relief Funds Gets 9 Years
A Texas man was sentenced to 110 months in prison after laundering over $1.6 million in COVID-19 relief funds, the U.S. Department of Justice (DOJ) said Monday.
Lee Price III, 30, of Houston, pleaded guilty in September to money laundering and wire fraud charges, according to the DOJ. He was accused of submitting fraudulent loan applications from the Paycheck Protection Program (PPP), meant for small businesses to help them recover in the wake of the COVID-19 pandemic.
Price was able to use these fraudulent applications to apply for approximately $2.6 million in loans and ended up receiving more than $1.6 million in actual funds on behalf of three different entities. The DOJ did not state in what capacity Price worked for these companies or how he was connected to them.
Additional fraudulent behavior by Price included "falsely [representing] the number of employees and payroll expenses in each of the PPP loan applications," and "[submitting] fraudulent tax records and other materials." Price also "applied in the name of an individual who died shortly before the application was submitted," the DOJ said.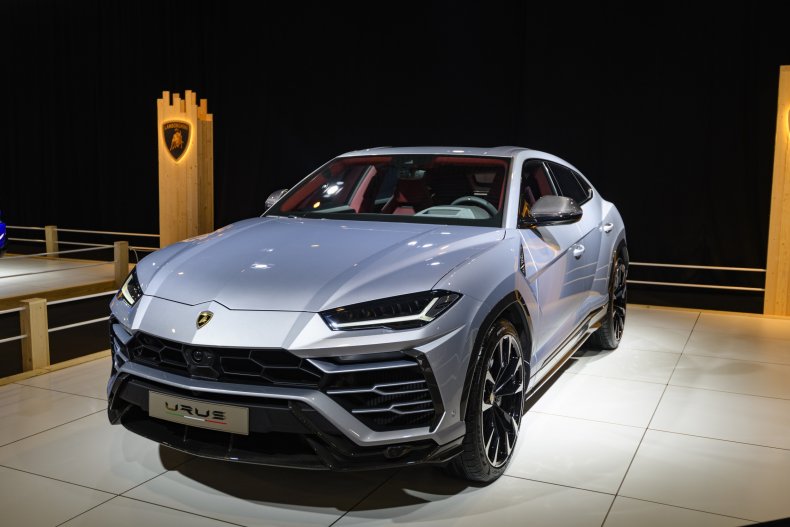 Upon receiving these fraudulent loans, Price used the money to go on a spending spree and purchase a number of high-end items. These include a Ford F-150 truck, a Rolex Watch and payment on a residential loan of an unknown amount.
Price's biggest purchase, however, appears to be a Lamborghini Urus. Known for their flashy sports cars, the Urus is the first-ever SUV from the luxury automaker, and the vehicle is listed on a variety of dealer websites in the $220,000 to $270,000 range.
The DOJ eventually caught onto Price's scheme and began an investigation. This led to the department, along with a number of other law enforcement agencies, seizing over $700,000 of Price's illegally obtained funds.
Price's sentencing is just the latest in a series of busts aimed at cracking down on fraudulent practices relating to PPP funds.
Led by the DOJ's Fraud Section, the agency has brought charges against more than 150 defendants in 95 criminal cases since the start of the pandemic relief program, resulting in over $75 million in funds directly obtained from false loan applications.
Many of these ruses involved the purchase of large luxury items similar to Price's case, the DOJ said.
Additionally, the U.S. Attorney General established the COVID-19 Fraud Enforcement Task Force in May 2021 to help "combat and prevent pandemic-related fraud." The task force works with other government agencies across the country to try and minimize this type of criminal behavior and has also set up a tipline where people submit complaints about ongoing fraud.
Newsweek reached out to the DOJ, but the department declined to comment.