Texas Man Who Got COVID Twice Now Has PTSD Over Fears of Catching It Again
A Texas man who contracted COVID-19 twice is now dealing with PTSD with fears he could catch the virus for a third time.
Shaun Santiago of Houston, Texas first caught COVID in the summer of 2020.
"I was in the ICU for two weeks," Santiago told KHOU. "The doctors and nurses are fully in PPE, so you don't see what they really look like. There's no human contact at all."
Santiago, who works as a Program Director at Texas Department of Family and Protective Services, was released from ICU after he tested negative for COVID twice. A few weeks later, Santiago returned to the emergency room because he didn't feel well.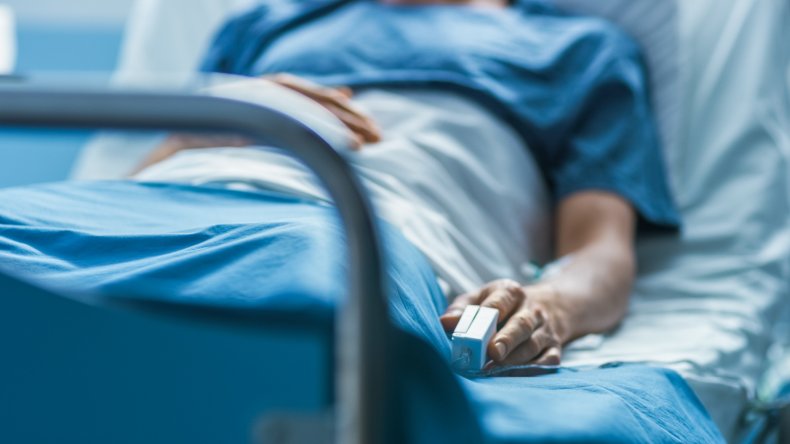 After a doctor told Santiago he had COVID for a second time, he was admitted into the hospital.
"I said, 'I can show you my two negative results,'" said Santiago. "She wasn't sarcastic, but she said, 'You're one of the lucky ones who caught it twice.'"
Once news broke regarding pharmaceutical companies working on a third booster shot, Santiago felt a sense of relief, even though he states that he's dealing with PTSD from fighting COVID on numerous occasions.
"I don't want to catch it a third time. I don't know if I can catch it a third time. I don't even know if the scientists know if you can catch it a third time," he said.
Dr. Louise McCullough, who works as a neurologist at University of Texas Health deals with long-haul COVID patients. McCullough stated that 35 percent of people with mild cases of COVID deal with PTSD three months after recovering, while 77 percent of people with severe cases of COVID deal with PTSD.
"Having anxiety, depression, PTSD, trouble sleeping—all those things we do have treatment for," said McCullough. "Just talk to your doctor about them and don't be embarrassed about them, because they're so common. You're not alone. You're not sick. You're not damaged. You just need to work through it."
McCullough ended her statements by saying that, "the best thing you can do is protect yourself. Get vaccinated. Wear a mask. Wash your hands."
In August 2021, three hospitals in Houston had to close due to a surge in COVID cases.
On August 24, Memorial Hermann issued a statement to Newsweek regarding the closures.
"As COVID-19 continues to rapidly surge in the Greater Houston area, and with hospitalizations exceeding prior surge volumes, our workforce is being pushed to the limit," the statement said. "We are actively pursuing all solutions to help ease the burden on our hardworking frontline staff and ensure that we continue providing safe, high-quality care to all those who need it."
Newsweek has reached to McCullough for further comment.