Texas May Have Executed an Innocent Man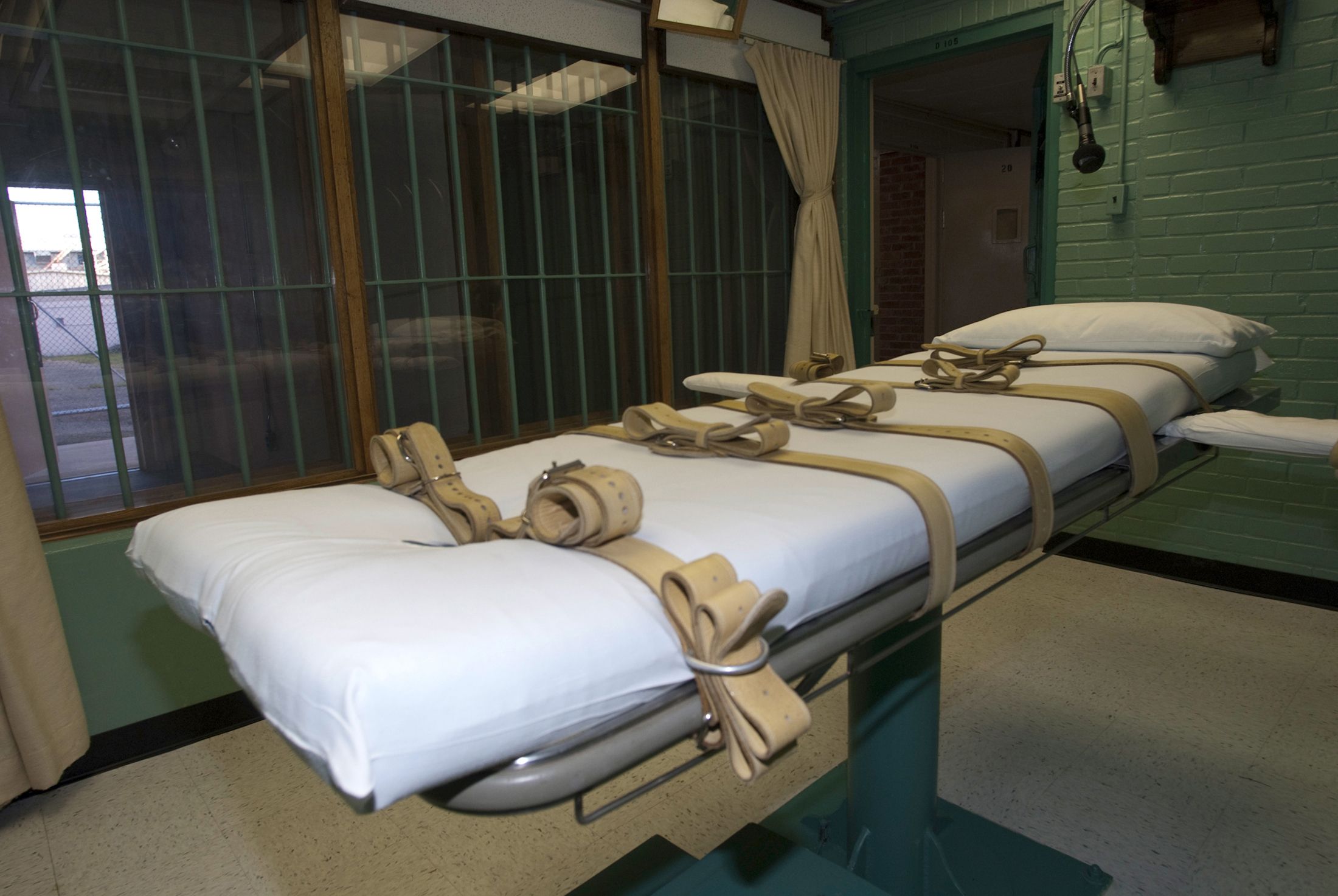 Texas executes more inmates than any other state. In 2004, the state put 23 people to death. Records obtained by The Marshall Project suggest one of them may well have been innocent.
Cameron Todd Willingham was sentenced to death by lethal injection for the murder of his three young children. The children died when the family's home burned down, two days before Christmas, in 1991. The state's case against Willingham rested on two pillars: forensic evidence showing arson as the cause of the children's death, and testimony of a jailhouse informer, Johnny E. Webb, who testified that Willingham had confessed the crime to him. Willingham's attorney called only one witness. Cameron Todd Willingham was executed by the state of Texas on December 17, 2004.
Afterward, the Chicago Tribune raised questions about the forensic evidence. A group of independent forensic experts concluded that Willingham's so-called arson was an accident. The Texas court later agreed with that assessment, but fell back on the testimony of Webb, who has been in and out of jail nearly his entire adult life, as proof enough of Willingham's guilt.
The case's prosecutor, John H. Jackson, insisted that he made no deals in exchange for Webb's testimony. During Willingham's trial, Jackson asked Webb, "Johnny, have I ever promised you anything in return for your testimony in this case?"
Webb responded, "No, sir. You haven't."
Contrary to Jackson's sworn statement, the prosecutor went out of his way to help reduce Webb's sentence and to provide him financial assistance in exchange for testifying against Willingham, evidence obtained by The Marshall Project shows:
Along with Webb's account, the letters and documents expose a determined, years-long effort by the prosecutor to alter Webb's conviction, speed his parole, get him clemency and move him from a tough state prison back to his hometown jail. Had such favorable treatment been revealed prior to his execution, Willingham might have had grounds to seek a new trial.
According to The Marshall Project, Jackson did not deny going out of his way to help Webb, but said "he did so only because he thought Webb was threatened by other inmates for cooperating with the prosecution." It quoted Jackson as saying allegations he encouraged Webb to lie under oath were a "complete fabrication."
In addition to helping Webb, Jackson may have intervened when Webb attempted to recant his testimony. "In 2000, [Webb] sent a formal motion to recant to the Navarro County District Attorney's Office that was forwarded to Jackson, but never put in Willingham's court file or shared with his lawyers," The Marshall Project reported.
Evidence also strongly suggests that Jackson worked out a deal with a wealthy friend, Charles S. Pearce Jr., to provide financial assistance to Webb. At Jackson's behest, Pearce gave Webb a check for $10,000, deposited $2,000 into Webb's commissary account, paid $10,000 in tuition for underwater welding school for Webb, and made monthly payments of $4,000 that found their way to Webb.
What's more, when Webb attempted to recant his testimony to the Navarro County District Attorney's Office, Jackson did not file the motion in Willingham's court file or inform Willingham's attorneys.
Today, Webb insists that Willingham never confessed anything to him. Willingham "never told me nothing," Webb told The Marshall Project.