Texas Mom Found Murdered in Mexico With All Her Teeth Missing
A young Texas mother was found murdered in Mexico with all of her teeth missing, according to local media reports.
Lizbeth Flores' body was found in the city of Matamoros, directly across the U.S.-Mexico border from Brownsville, Texas, on August 11, a day after she was reported missing by her family, ABC affiliate KRGV-TV reported.
According to the station, Mexican authorities said Flores' cause of death was blunt force trauma to the head. They believe that the mother-of-two, from Brownsville, had been hit on the head by a large rock that was found at the scene and is consistent with the injury she sustained.
But the 23-year-old's body also showed evidence that she had been tortured—it was covered in bruises and all her teeth had been removed, according to authorities.
The Brownsville Herald reported that Flores had traveled from her home in Brownsville across the border to Mexico along the Veterans International Bridge on August 9, according to Brownsville police.
Her mother told KGRV-TV that her daughter had gone to Mexico that day to find her boyfriend.
The woman, who did not want to be identified, said she had stayed up late waiting for her daughter to come home that night like she had said she would, but she started to get worried when she didn't return.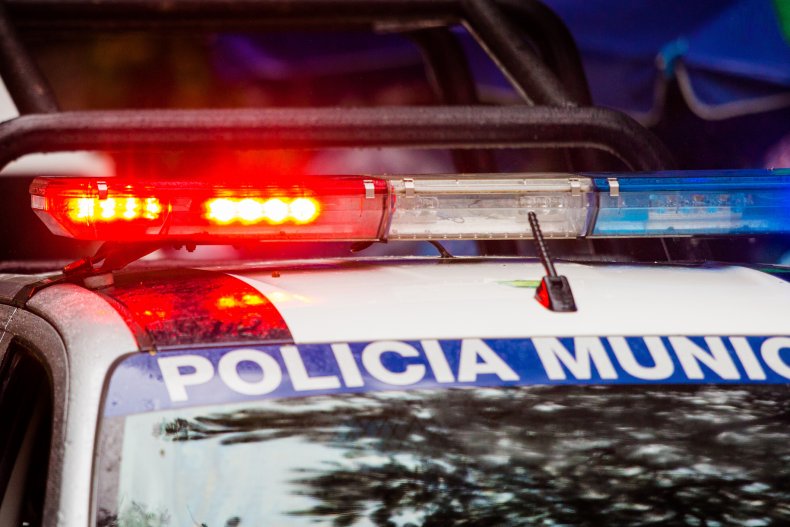 "It was 11, 12, 1, 2 and I kept calling her to find out where she was and why she hadn't gotten home, and I couldn't sleep all night because I was waiting up for her," she told the station.
The following day, Flores' mother called the Brownsville Police Department for help finding her daughter, but said all they were able to do was file a missing persons report, she said.
Flores' mother believes her daughter was a victim of extortion and had been kidnapped by a gang in Mexico.
"She has signs of violence, and was brutally tortured, she was kidnapped and I don't know who did it, but you don't do that to a young lady... all she did was go from work, to her home," her mother told KRGV-TV in an interview.
"I'm asking for justice for what they did to my daughter... she did not deserve this."
The FBI is reportedly involved in the investigation into Flores' death because it occurred in Mexico. Her body remains with the Matamoros forensic examiner, according to the station.
The Brownsville Police Department and the FBI's offices in Texas have been contacted for additional comment.