Texas Mom Regrets Going Unvaccinated After 4-Year-Old Daughter Dies of COVID
A mother from Texas said she regrets not getting vaccinated against COVID-19 after her 4-year-old daughter died from the virus just hours after first showing symptoms.
Karra Harwood told The Galveston County Daily News that she first tested positive for the virus on Monday. At home, she isolated herself from her family so they would not become infected.
On Tuesday at about 2 a.m., her daughter Kali had developed a fever, so she gave her some medicine to alleviate it, according to the Daily News. But by 7 a.m., her daughter died in her sleep.
Harwood described Kali as "beautiful," saying she hated bows and liked to play with worms. She had no autoimmune disorders that would have predisposed her to serious illness.
Harwood chose to not get vaccinated but now regrets that decision, she said.
"I was one of the people that was anti, I was against it," she said. "Now, I wish I never was."
Health officials told the Daily News that they do not believe Kali became infected at school, as contract tracing indicated that no one she was in close contact with had tested positive for the virus. Galveston County Local Health Authority Philip Keiser called the death a "tragedy."
Children younger than 12 do not qualify for COVID vaccines. Kali never tested positive and was not confirmed to have been infected until she was examined by the Galveston County Medical Examiner's Office, the paper reported.
Children rarely become seriously ill or die from COVID-19. But pediatric cases have increased in recent months as the Delta variant has become the dominant strain in the United States and millions of students have returned to schools. More than 250,000 children tested positive for the virus in the United States last week—the highest number since the start of the pandemic—according to the the American Academy of Pediatrics. Children represented 26.8 percent of weekly reported cases.
"At this time, it appears that severe illness due to COVID-19 is uncommon among children. However, there is an urgent need to collect more data on longer-term impacts of the pandemic on children, including ways the virus may harm the long-term physical health of infected children, as well as its emotional and mental health effects," the AAP said.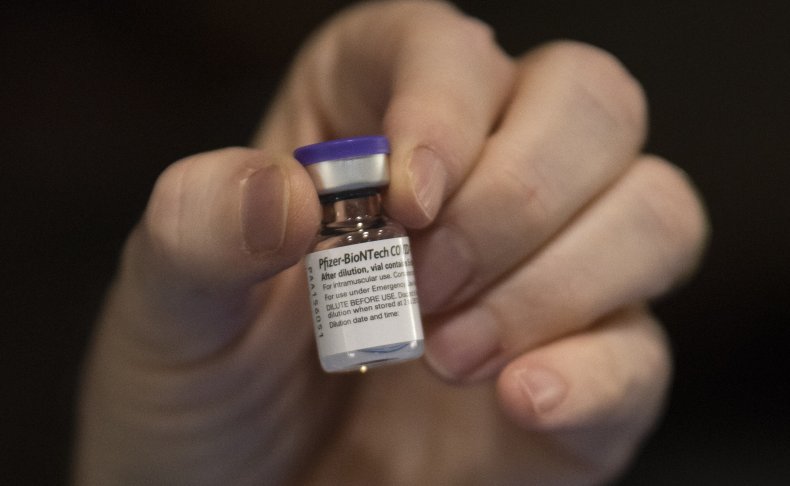 Data indicates that unvaccinated children are less likely to die than vaccinated adults from the virus, should they become infected.
COVID-19 cases have increased in recent months across the country. On Friday, Texas had a seven-day-average of 26,175 new cases per day, according to data from Johns Hopkins University. Two months earlier, that number was 2,581. Just over half of the state's population is vaccinated.