Texas Teacher Shoots Son Dead During Drive to School, Police Say
A Texas School Teacher is accused of murdering her teenage son as she drove him to his first day at a new school on Monday.
Sarah Elizabeth Hunt, 39, allegedly shot and killed Garrett Hunt, 17, in Riesel on the morning of November 9.
The boy's body was found in Hunt's white Hyundai minivan on a roadside just before 8 a.m, Waco police say.
Hunt is said to have encountered two people near the Riesel Square in Riesel after the shooting and told them her son needed help and was "with her mother in heaven," an affidavit says, as reported by KWTX News.
"What have I done... this is not real," she allegedly told the two people, according to the affidavit.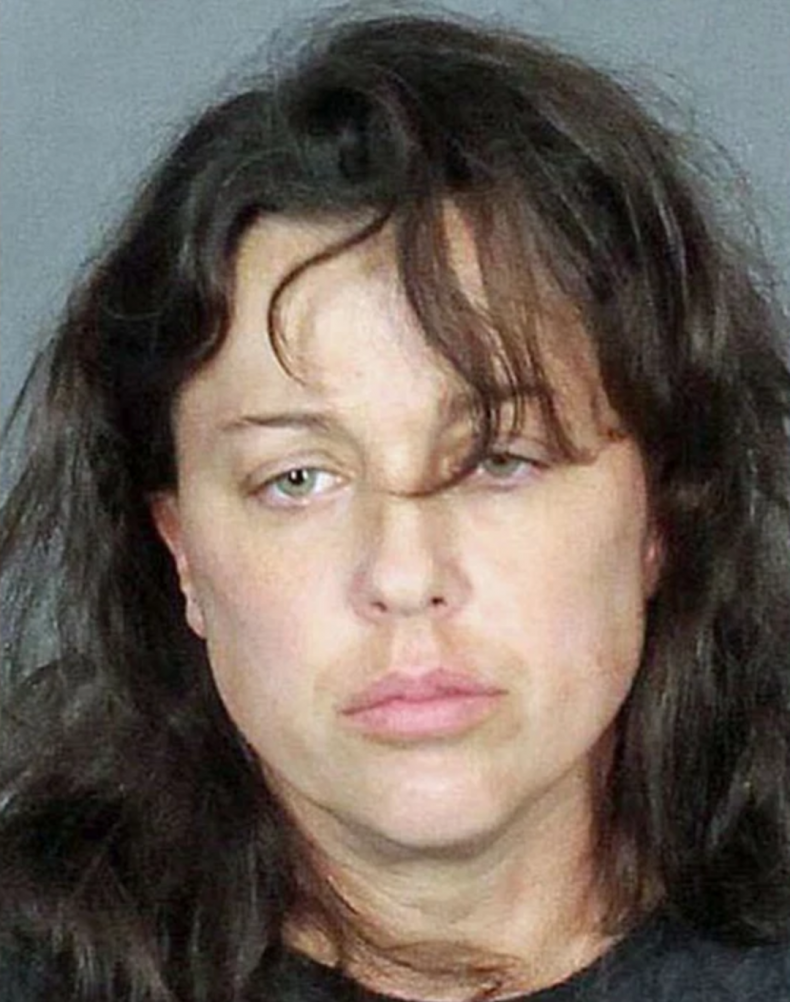 Under questioning, Hunt reportedly sobbed, telling officers "I didn't mean to, I didn't mean to."
Sarah Elizabeth Hunt, 39, has been charged with murder and was booked into McLennan County Jail. The teenager was discovered after a passerby came across Hunt's abandoned minivan and called Riesel police.
Garrett Hunt was found dead from multiple gunshot wounds inside the vehicle near the Lions Club facility at 1270 East Frederick St.
"When law enforcement found the vehicle, all the doors were closed, the windows were rolled up, and the vehicle was running," the affidavit reads.
Multiple .40 caliber cartridge cases were found on the ground on the driver's side, including a .40 caliber pistol and a spare magazine.
"She emptied the pistol into his body, 10 rounds," McLennan County Sheriff Parnell McNamara said during a news conference and as reported by CBS12. "He never had a chance."
"She said she didn't know why she did it, but I say you can't shoot someone 10 times with a 40-caliber handgun and not know why you're doing it. One shot, maybe, but not 10, and the gun was empty because the slide was locked back," McNamara said.
Hunt is said to have picked up her son from the camper in which he was staying with his father en route to dropping him off at school, the affidavit says.
Garrett Hunt was set to start his first day as a new student at Riesel High School, and the family was in the process of moving to the Riesel area, Chief Deputy David Kilcrease told the Waco Tribune Herald.
The motive for the shooting is not yet known.
"At this point we don't have a motive, we don't know what happened, we don't know what led up to this, it's a big mystery, and that's what we're trying to determine, what caused this," Sheriff McNamara said.
"We just don't know at this point. It's a very sad, tragic situation, I don't know how else to describe it. "We're going to be working overtime trying to sort this one out," he said.
Hunt is currently being held in the McLennan County Jail with bond set at $500,000.
Hunt was in her first year as a fifth-grade social studies and science teacher at Lake Air Montessori Magnet School, according to the Waco Independent School District.
She has since been placed on leave and is expected to resign or be dismissed, school officials said.
Her son, Garrett, was described as a "well rounded young man" in a Facebook post uploaded by his former employer Fillin Station Bar & Grill.
"Garrett was a well rounded young man. Very respectful and a hard worker. Those that knew him are very saddened at his sudden loss," the post read.
Newsweek has contacted the Mclennan County Sheriff's Office and the Waco Police Department for comment.