Two Texas Theater Chains Will Reopen in What Could Be a Sign for Moviegoers
Some Texas movie theaters are opening up with new measures that may show what the future of movie theaters will look like, as businesses begin to open up after being closed due the coronavirus pandemic.
According to Variety, EVO Entertainment and Santikos Entertainment will reopen their cinemas soon with new measures to ensure moviegoers' safety. Texas Governor Greg Abbott loosened COVID-19 restrictions, allowing theaters to reopen at 25 percent capacity. But many theaters are keeping their doors closed due to the lack of new releases and difficulty implementing safety measures
EVO plans to open two of its theaters on Monday, screening classics like The Goonies with some contemporary favorites. The chain will have a new screening process, similar to an airport security check. Guests will be asked if they or anyone they live with has had flu-like symptoms in the past two weeks and will undergo an infrared temperature check. No one with a temperature above 100.4 degrees will be allowed entry into the theater.
"I feel like it's really important for our guests to come in and see what we're doing to protect them," EVO CEO Mitchell Roberts told Variety.
Beginning Saturday, Santikos will open three of its theaters showing Universal's Trolls World Tour—which was released for $20 to on-demand services—along with other films that dropped before coronavirus lockdowns were put in place, such as Blumhouse's The Hunt.
Santikos CEO Tim Handren told Variety that reopening was more to offer moviegoers a relief to the stresses caused by the pandemic than to make money. "We're operating more for psychological value than net income," he said."That's what theaters are for—an escape. We're going to provide that escape."
The chains have taken extra measures to provide guests with all the amenities a theater has to offer with new protocols to prevent the coronavirus' spread. Food services will have reduced touch-points, and there won't be cash transactions. Guests will also be spaced out six feet apart for every group and every other row will be empty.
EVO will also require guests to wear face masks. For now, Santikos will only recommend the precaution, but that may change if it presents an issue. "If we feel like it's a problem, we'll require it," Handren told Variety.
On the upside for the consumer, movies from the theater chains will be discounted at $5 a ticket, and EVO will only charge $3 for children.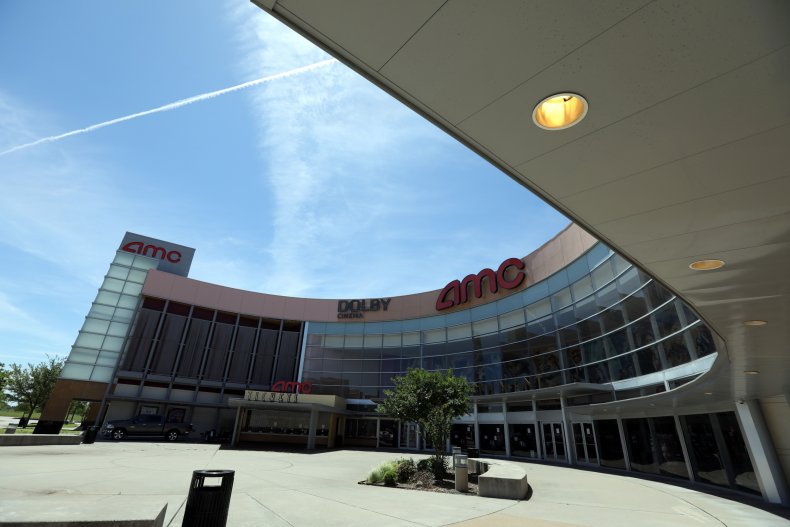 Correction: An earlier version of this story had incorrectly said no one with a 100.4 degree fever would be declined entry to EVO Theaters.