Texas Murder Suspect Claims Hallucination, Paranoia and Jesus For 2016 Killing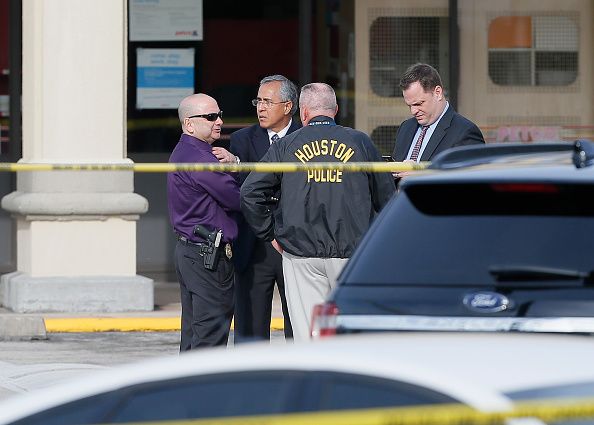 A Houston man standing trial for the burning death of one housemate and igniting another took a biblical turn on the stand Wednesday. Curtis Holliman said a greater being, and hallucinations, led him to set two men on fire in 2016.
Holliman told a jury in Houston on Wednesday that he received subliminal messages that his two housemates — defense attorney Kirby Taylor and his son, Dexter Taylor — were behind threats to Holliman's family in Virginia.
"I asked both of them if they were behind the threats, threats on my family, threats against me, and they both laughed," Holliman said in court, according to the Houston Chronicle. "In the moment, I lost it. Something came over me. It was if my mind just went blank."
According to the report, Holliman doused Dexter Taylor with an accelerant, and then lit his clothes with a barbeque lighter. Dexter died from the attack. Kirby survived but sustained burns to over 30 percent of his body.
Holliman said he had channeled spirits from beyond his computer screen.
"I was hallucinating. I was paranoid. I'm seeing shadow-people everywhere," Holliman said Wednesday on the stand. "After doing some research online, I thought that I was the Messiah. That I was Jesus."
Holliman could face life in prison if convicted by a jury. Holliman's defense attorney hopes to convince them that Holliman was insane at the time of the attack, potentially obtaining a not guilty verdict on the basis of insanity.
Holliman told jurors the harrowing tale of how the night unfolded. Kirby Taylor had once defended Holliman on a drug charge. After Holliman asked his attorney and son about any potential threats, and the father-son duo laughed, Holliman flew upstairs with unbridled vigor.
"I got the gas and went downstairs and threw it," he said. "In my right mind, I would never do something like that."
Holliman said after he threw the gas, he then pulled out the lighter.
"When I threw the gas, Kirby ran towards the door and I lit him on the back," he told the jury. "He turned and ran toward Dexter and Dexter ignited."
Kirby testified that neither he nor his son laughed at Holliman, setting off the fiery actions. Kirby said his son, Dexter, merely cracked a smile when Holliman confronted them.
On Wednesday jurors saw graphic photos of Dexter Taylor, who later died at the hospital on the day of the attack. Dexter had third-degree burns over 100 percent of his body, according to the report.
To complicate matters, Holliman claimed that he and the attorney had been living together in a romantic relationship over the last eight years.
Prosecuting attorneys will begin their cross-examination on Thursday, with mental health experts most likely taking the stand, according to The Chronicle.