Texas Couple's Nativity Scene Places Baby Jesus Inside 'ICE Cage' to Protest Trump's Immigration Policies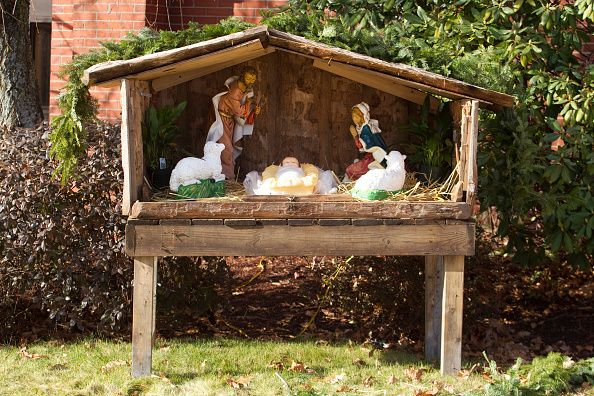 A couple from Texas placed a baby Jesus in a cage outside of their home to protest President Donald Trump's immigration policies.
Katie Naranjo told KTBC they have the cage display in front of their home in Austin, Texas, to represent the immigrant children who were separated from their families. The display features Jesus's parents, Mary and Joseph, outside of the cage with baby Jesus inside of a cage. Inside the cage behind baby Jesus is the acronym for Immigration and Customs Enforcement (ICE).
The display outside of Naranjo's home also features a sign next to baby Jesus's cage that reads "give me your tired, your poor, your huddled masses yearning to breathe free."
"We are making a statement because during this holiday season no matter what country you live in no matter what your ethnicity is you should be with your family at this time and unfortunately our country in recent history has decided to separate families," Naranjo told KTBC, referring to a cancelled Trump administration policy that separated families from their children at the U.S.-Mexico border.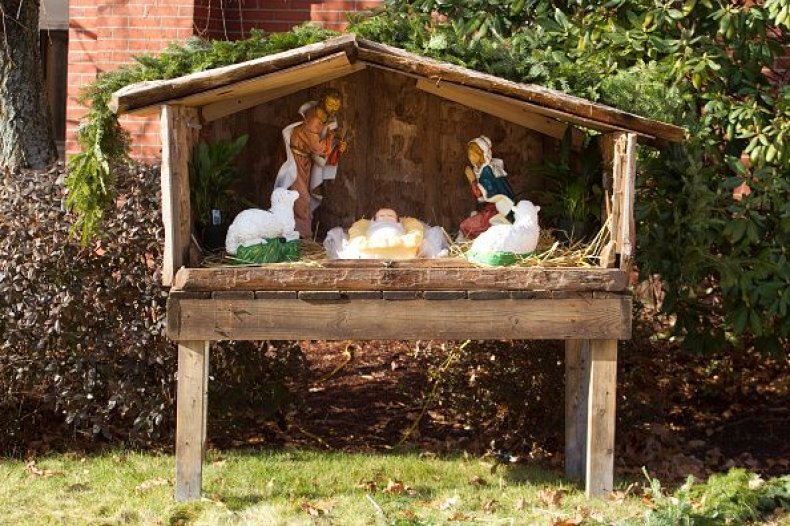 The Trump administration's former "zero-tolerance" policy caused the separation of more than 2,300 children from their migrant parents who have crossed the U.S.-Mexican border. Naranjo told the news station that although some neighbors might find the display to be uncomfortable, she says those who know the story of Jesus and his birth will understand that he was a refugee.
"If you know your history and you know the story of the nativity scene then you don't see this as political because this is a reflection of Jesus's story he was a refugee," Naranjo told the news station. "Each year we try to bring a little levity but also some seriousness to the holiday season."
This is not the first time baby Jesus has been depicted inside of a cage to protest the old separation policy. In July, a church in Indiana placed Mary, Joseph, and baby Jesus inside a fence. Reverend Stephen Carlsen previously told Newsweek that the Christ Church Cathedral in Indianapolis has never done something like this before, but said the display portrayed an important message.
"Our primary motivation as a church comes from religious values. We treat our neighbors the way we want to be treated, and we treat our neighbors as we love ourselves," Carlsen previously told Newsweek. "The people in detention centers are only trying to make a better life for their children and a secure and safe place for their families."