Texas Newlyweds Die in Helicopter Crash as They Leave Their Ceremony
A newlywed couple died in a helicopter crash as they left their wedding.
Will Byler and Bailee Ackerman Byler died after the helicopter they used to leave their ceremony crashed just outside Uvalde County, Texas.
The National Transportation Safety Board, which is investigating the crash, said the Bell 260B helicopter went down at around 1:47 a.m. on Sunday, November 4, 15 miles outside the city of Uvalde, reported My San Antonio.
The couple's identities were confirmed by Sam Houston State University's student-run newspaper, The Houstonian.
"It is with deepest sadness that we announce the tragic passing of two Bearkats Will Byler (Agriculture Engineering senior) and Bailee Ackerman Byler (Agricultural Communication senior) in a helicopter accident departing their wedding," the paper said in a Facebook post.
"We ask that you keep the Byler and Ackerman families in your thoughts and prayers."
Tributes were paid on social media by friends of the couple.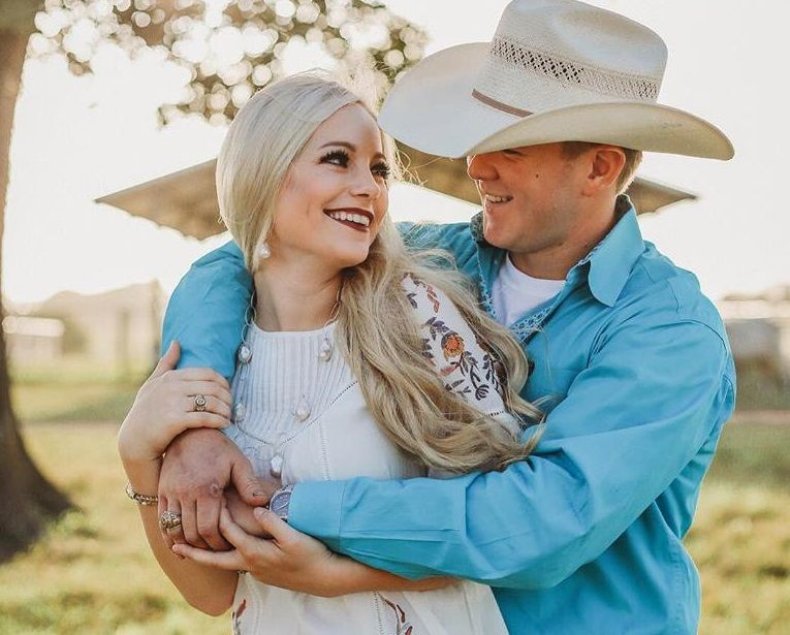 "I am having a hard time comprehending this whole situation, but I have not once asked why," Madi Wagner wrote on Facebook.
"These two spent their last day on this earth celebrating with their most cherished loved ones—I believe it truly was the best day of their lives. I am so saddened by this news, but now Mr & Mrs Byler will join our Jesus in heaven and have the most abundant marriage with no troubles, no temptation, no worries."
Katie Ellis, who told My San Antonio she was best friends with the bride, said, "[Ackerman Byler] was full of life, beautiful, and could light up a room with her smile.
"When Bailee met Will she completely fell in love. Will was so adventurous and lived life to the full every single day and Bailee always went with the flow."
Ellis added: "I love them both so dearly and they will always be so special to me. They will be greatly missed by many. One day we will all see their smiles and dimples again."
A spokesperson for the Uvalde Fire Department told KENS 5 that multiple people died in the crash, although the official death count had not been confirmed.
The helicopter was located following a search from several agencies, including Texas Department of Public Safety troopers, game wardens, border patrol and the Uvalde Fire Department.