Texas Nursing Assistant Fired After Hidden Camera Footage Shows Her Abusing 93-Year-Old Woman
A vulnerable 93-year-old woman was hit, roughed up and verbally abused in a Texas nursing home—prompting a police investigation and the nursing assistant in charge of the woman's care to be fired from her role.
Ethel Teno from Tomball, Texas, roughly 30 miles north of Houston, had been staying in the Grace Care Northpointe Center when she informed her daughter Mary Teno of the allegations, which in turn prompted Mary to plant a hidden camera in her mother's room.
Looking at footage recorded, Mary Teno was shocked to find the woman responsible for her mother's care holding her down and physically abusing her—all while the elderly woman could be heard groaning and pleading with the nursing assistant to let her loose.
The shocking footage was first published by local news channel KRPC.
"Everything to her seemed to be like a game to torture and to abuse her in the way she did," daughter Mary Teno told the outlet.
"She just snatched her around and continued to hit her over and over again while my mom just screamed for help."
One of the more distressing instances of abuse caught on film showed the nursing assistant seemingly stuffing some form of "mess" in Ethel Teno's mouth.
The woman alleged to be responsible has not been identified. Mary Teno told the news channel that the woman needed help.
"She's very sick," said the victim's daughter. "No human being would treat a person in that manner."
Grace Care Northpointe Center has since confirmed the termination of the nursing assistant's employment and said they are assisting the relevant agencies in their investigations.
"Although we have not been provided the video at issue, we understand that the events depicted therein are inexcusable," a law firm representing the home said in a statement.
"We obviously do not condone such behavior and are taking every step necessary to ensure that nothing remotely similar happens again. Grace Care Center is committed to the welfare and safety of its residents and the involved nursing assistant has been permanently removed from the facility.
"We are working with the family, will continue our investigation, and are fully cooperating with the appropriate authorities."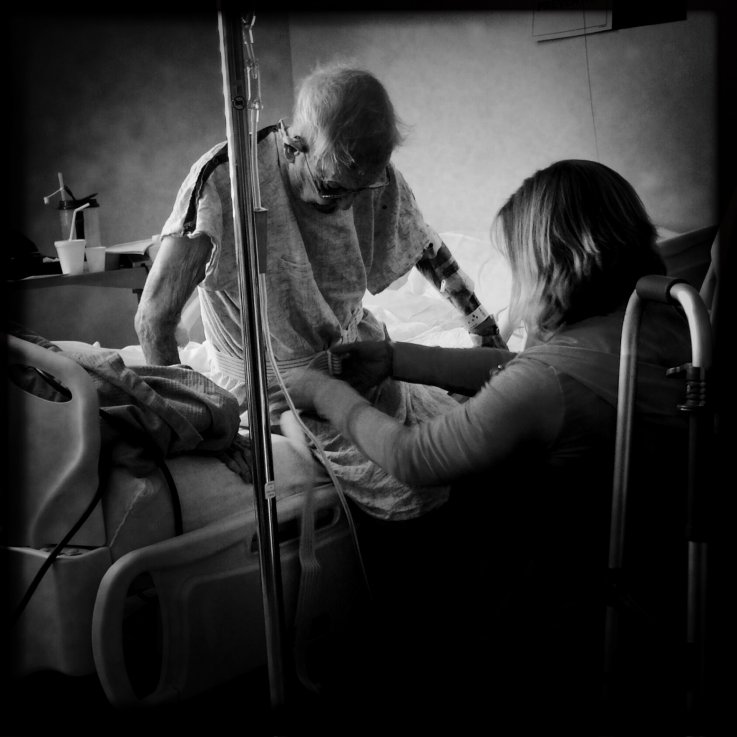 Stock image of elderly woman in care.
Getty
Harris County Sheriff's Office did not respond to Newsweek's request for comment at time of publication.
The case mirrors that of Freda Jobson, an elderly Alzheimer's sufferer from the U.K. She had been staying in the Keldgate Manor Residential Care Home in Hull between 2012 and 2015, when her two daughters—Maddy and Hayley—suspected she was being neglected and abused.
They too planted a hidden video camera and after footage showed staff mocking Jobson and inflicting physical pain, three women—Tracy Priestley, Sophie Hinchsliff and Danielle Snowden—were handed 12-month community orders, with requirements to carry out over 200 hours of community service and pay compensation.