Texas Official Arrested On Felony Election Fraud Charges, Could Face 99-Year Sentence
On Wednesday afternoon, Texas Attorney General Ken Paxton announced the arrest of four people allegedly connected to a vote harvesting scheme in the state's 2018 Democratic primary election, including a Democratic victor of that primary.
The four individuals—Charlie Burns, Dewayne Ward, Marlena Jackson and Jackson's husband Shannon Brown, a Democrat who was serving as Gregg County's Precinct 4 commissioner—collectively stand accused of 134 different felony charges of election fraud and ballot tampering.
If found guilty, each individual could face six months in jail to 99 years in prison.
Paxton alleged that the group cast mail-in ballots for able-bodied voters during the 2018 primary, falsely proclaiming that the voters were disabled. Texas state law only allows residents to cast mail-in ballots if they are over the age of 65, are in jail or have a physical disability or medical condition that impairs them from voting.
The accused submitted these ballots without the voters' consent, Paxton said.
Brown won the March 6, 2018 Democratic primary by just five votes. His victory was secured by 787 mail-in ballots cast in his precinct. Over one-third of those ballots were from individuals claiming a disability, The Longview News-Journal reported.
The high number of voters claiming a disability raised suspicions of fraud since only 2.5 percent of mail-in voters in the county's three other precincts claimed a disability on their own mailed ballots. The statewide average for people claiming a disability on mail-in ballots is 9 percent, according to Republican Texas state Representative Jay Dean.
Dean announced an investigation into the suspicious ballots on May 23, 2018. At the time, he said the probe would take three to six months.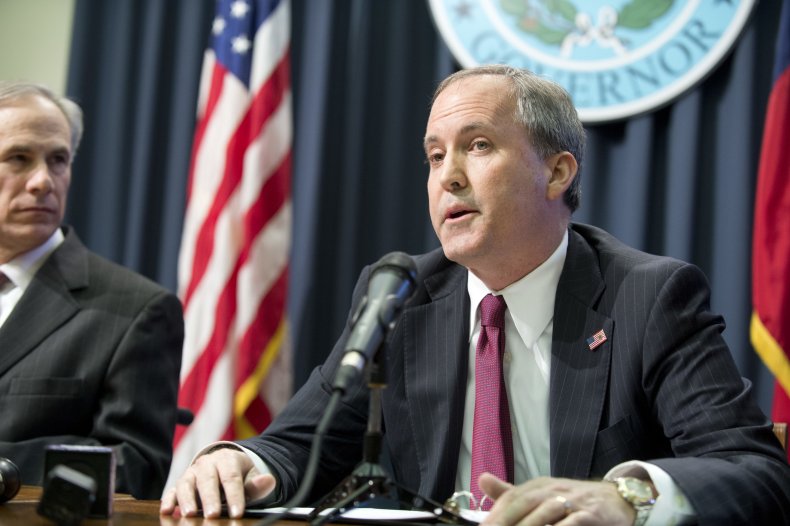 The probe formally began after Reverend D.J. Nelson, a Gregg County Precinct 4 voter, filed a complaint on with the elections division of the Texas Secretary of State's Office. His complaint was then forwarded the complaint to the Texas Attorney General's Office.
"It is an unfortunate reality that elections can be stolen outright by mail ballot fraud," Paxton said in a statement. "Election fraud, particularly an organized mail ballot fraud scheme orchestrated by political operatives is an affront to democracy and results in voter disenfranchisement and corruption at the highest level."
Newsweek contacted Kasha Williams, Brown's political opponent in the 2018 primary, for comment.
Williams had initially asked a local court to review the mail-in ballots from her primary race against Brown, but the judge declined, stating that she had contested the election after the official deadline for such challenges.
Williams's attorney, Buck Wood, claimed the group of accused individuals had been harvesting votes in the county "for years."