Texas Officials Warn That Businesses Can Still Require Masks Despite State Lifting Mandate
As Texas is set to officially lift its mask mandate on Wednesday, several state officials have warned that residents can still be refused service and even face charges if they refuse to wear masks in businesses that require them.
Texas Governor Greg Abbott announced the end of the state's mask mandate last week, which goes into effect on Wednesday. In addition to lifting the mask mandate, Abbott also eased COVID-19 restrictions on businesses across the state, such as removing capacity limits.
During a recent interview with CNN's New Day, Houston Police Chief Art Acevedo spoke about Abbott's decision to remove the mask mandate, calling it a "step in the wrong direction," but noted that he expects to see an increase in service calls and conflicts as residents stop wearing masks.
"In Texas we have very strong property rights. So if a person does not want to wear the mask and refuses to wear the mask and refuses to leave, they're committing what's called criminal trespass," Acevedo said. "What'll happen here in Texas is law enforcement will be called, and they will either be arrested for criminal trespass or they'll be given a criminal trespass warning, which means they can't even come back to that business for a year."
Acevedo made similar comments in a tweet on March 2, stating, "As a reminder to our fellow Texans, private businesses enjoy property rights and may require folks to wear a mask.
"Please respect their property rights. If you decline to wear a mask and are asked to leave and refuse, you may be committing the offense of criminal trespass," his tweet added.
Newsweek reached out to the Houston Police Department for comment but did not receive a response in time for publication.
In addition to Acevedo, Bexar County District Attorney Joe Gonzales also responded to Abbott's removal of the mask mandate and warned residents that private businesses can still require the wearing of masks.
"I want to remind members of the business community that you have the right to insist that people wear masks while patronizing your establishment. You have a right to request customers wear a mask and, if they refuse, then you have a right to ask them to leave," Gonzales wrote in a press release. "Under the law of criminal trespass, if a person receives notice to depart the premises and that person refuses to do so, he or she can be arrested for criminal trespass."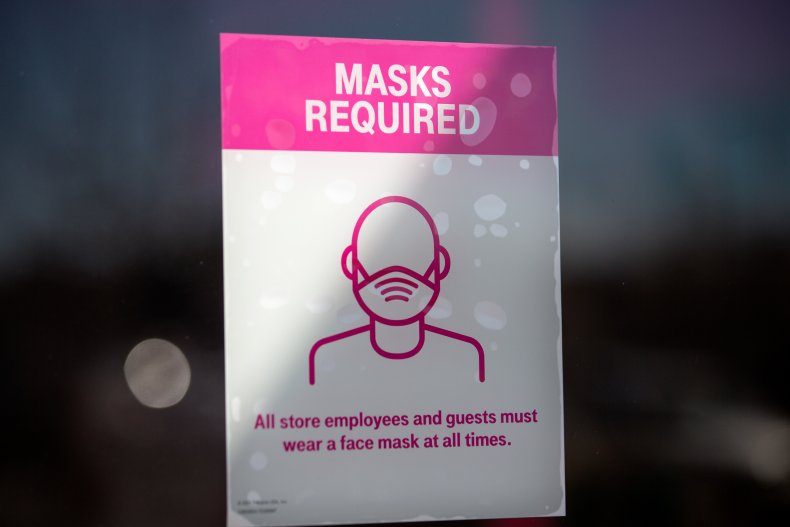 Gonzales' press release also noted that while Abbott's executive order removes the mask mandate, it also states that "nothing in this executive order precludes businesses or other establishments from requiring employees or customers to follow additional hygiene measures, including the wearing of a face covering."
According to the Austin-American Statesman, several large retailers will continue to require masks in Texas, such as Target, Walmart, Whole Foods and Costco.
Gonzales' office directed Newsweek to the press release he issued on Monday after reaching out for comment.