Some Planned Parenthood reproductive health clinics in Texas have stopped providing legal abortions after the state passed its stringent new anti-abortion law, also known as Senate Bill 8 (S.B. 8).
The law prohibits doctors from performing an abortion once a fetal heartbeat can be detected. That's usually around six weeks into a pregnancy—when most women aren't even aware that they're pregnant yet.
Planned Parenthood South Texas, a regional affiliate of the national Planned Parenthood organization, has stopped providing legal abortions in three of its clinics in the San Antonio and the Rio Grande Valley area, Slate reported.
Jeffrey Hons, the president and CEO of Planned Parenthood South Texas (PPST), told the publication that the decision to stop abortion care in his clinics was made before the law went into effect on September 1. The decision is a "strategic, forward-looking choice" to fight for their patients' rights by joining the lawsuit against S.B. 8, he said.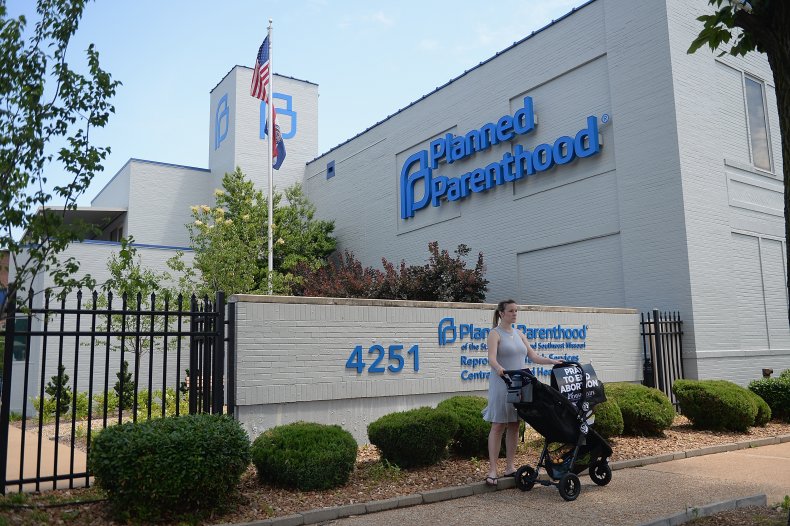 S.B. 8 empowers private citizens to sue any person who "aids or abets" an abortion. These aiders and abetters could include any healthcare workers, drivers or funders who'd assist a pregnant person with getting an abortion. Any private citizen who successfully sues is then entitled to at least a $10,000 reward from the person being sued.
Hons said that the new state law allows any anti-abortion activist to file frivolous lawsuits alleging illegal behavior against a clinic or doctor, even if the clinics or doctors only provide abortions before a heartbeat is detected. These lawsuits can cost clinics thousands of dollars to litigate, possibly shutting the clinics down forever.
A shutdown would not only affect women seeking abortions, but also the tens of thousands of others who rely on Planned Parenthood clinics to receive other non-abortion-related reproductive healthcare, such as cancer screenings, STI testing and contraceptives.
Abortion services only accounted for 12 percent of Planned Parenthood's reproductive health services in 2013, The Washington Post reported.
"We know that we are a risk-averse organization," Hons told Slate. "We had no way of predicting what right-wing actors would do in response to this law becoming enforceable."
Mara Posada, Planned Parenthood South Texas' Director of Public Affairs, told Newsweek, "We too are frustrated that Governor Abbott and anti-choice politicians have made it impossible for PPST to provide abortion care under S.B. 8."
"The senior leadership team reviews this decision at every team meeting and we believe this decision is the best way to protect our patients, staff, volunteers, donors–indeed the entire organization," she added. "If we were to offer abortions prior to 6 weeks, there would be very few patients eligible for procedures."
If a court strikes down the law or changes the part that allows anyone to file lawsuits, Hons' clinics will resume providing abortion care.
Other Planned Parenthood clinics in Austin, Houston, Dallas, El Paso, Fort Worth and Waco will continue performing legal abortions. In the meanwhile, Hons' clinics send those seeking abortions to Alamo Women's Reproductive Services in San Antonio.
Update 9/24/2021, 7:50 p.m.: This article has been updated to include a statement from Planned Parenthood South Texas.