As Texas Plans to Extend Reopening, Some Local Businesses Say They Aren't Ready
The slow reopening of some businesses in Texas happening Friday with big-box retailers and small independent mom-and-pop stores offering drive-up services, but the anticipated announcement from Governor Greg Abbott of more businesses reopening in May has some business owners wondering if it's too soon.
Business deemed nonessential in Texas closed in mid-March, after Abbott declared a state of emergency and issued a stay-at-home order due to the novel coronavirus pandemic.
Although the need to reopen business soon is paramount to keeping the state's economy thriving, the reviews from business owners and community leaders have been mixed, with some wondering if it's too soon to return after the COVID-19 outbreak.
"One of the struggles we've experienced is—there's no guidebook. We are making this up as we go," Garland Mayor Scott LeMay said in a Dallas Business Journal report.
LeMay said he likes the way Abbott has handled the economic situation with a phased reopening, relying on the advice of his Strike Force to Open Texas.
Abbott announced the issuance of three executive orders on April 17 aimed at slowly reopening the state's economy with the help of the strike force, while maintaining social distancing practices and the use of personal protective equipment.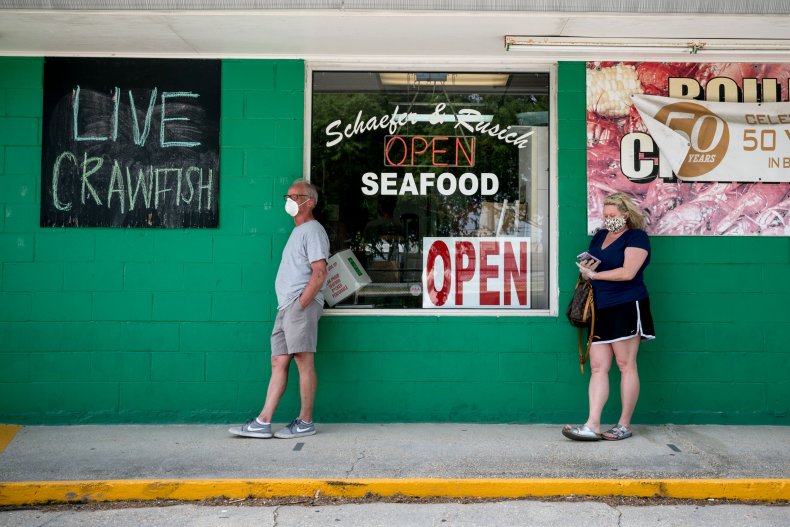 State parks and some common areas were reopened on Monday, followed by the easing of some medical and surgical procedures, an increase in coronavirus testing on Tuesday, and the launch of retail-to-go and curbside delivery on April 24.
The next phase of reopening could involve other public businesses such as beauty salons, fitness centers, restaurants and bars in the first week of May, and while many are ready to get back to work, some are worried COVID-19 could still spread.
"The majority of people are still not obeying the mask rule, so from my perspective, I say we need to extend the order," Ilse Vela, a cook at Taqueria Del Norte in San Antonio, said in a News 4 WOAI report.
However, Michael Boulanger, who owns and operates Rookies Too Bar & Catering said having to close put a financial strain on his business, and he's eager to get back to work.
"Personally I want the town to reopen," Boulanger told WOAI. "I mean I'm going broke. I don't know how much longer I am going to be able to financially sustain it."
Joe Chow, who is the mayor in the Dallas suburb of Addison, has owned a restaurant for nearly 35 years, according to the Dallas Business Journal.
Chow said several business owners and friends have decided to permanently close and retire, and that has him concerned that the community will lose many of those small mom-and-pop businesses that are unique to Addison.
"I care about businesses reopening as soon as possible. However, while doing that, I want to make sure we don't have more sick people," he said.