Poison control officials in North Texas issued warnings about improper use of household bleach and other cleaning products this week, after the region saw an uptick in reports from people who drank disinfectant throughout August.
The North Texas Poison Center, a branch of the state's poison control agency, received 46 calls related to bleach ingestion since August 1, CBS DFW reported on Monday. The Dallas-Fort Worth news station cited comments from the regional center that linked the increased incidence of poisonings caused by bleach to "misleading and inaccurate information circulating online about how two prevent the spread of COVID-19."
Christina Holloway, the North Texas Poison Center's public health education manager, discussed a suspected relationship between bleach-related poisonings and COVID-19 misinformation with NBC's Dallas-Fort Worth affiliate later on Monday.
"We certainly are not used to seeing bleach ingestion, at least that frequently in such a short amount of time, and we do know in general this year compared to last we're seeing a whole lot more of bleach exposures," Holloway said, according to the local station's report.
"We do know that there's a lot of misinformation through the media, through the internet, so that can also be a contributing factor where people are misinformed and hear it from a neighbor or a friend and think it sounds like a good idea when it could potentially be dangerous," she continued.
Poison control centers across the U.S., including agencies in New York, Michigan, Illinois and Maryland, reported increasing calls from community members related to household cleaning product exposure earlier during the coronavirus pandemic. The respective upticks came shortly after President Donald Trump suggested disinfectant products as a possible means to treat COVID-19 patients. Trump claimed the remarks were sarcastic after they garnered widespread criticism.
Holloway noted that a handful of North Texas residents who called the center after ingesting bleach said concerns about the new coronavirus informed their decisions to do so. Of the 46 ingestion cases reported to the poison center, about a dozen sought medical attention, the health official added.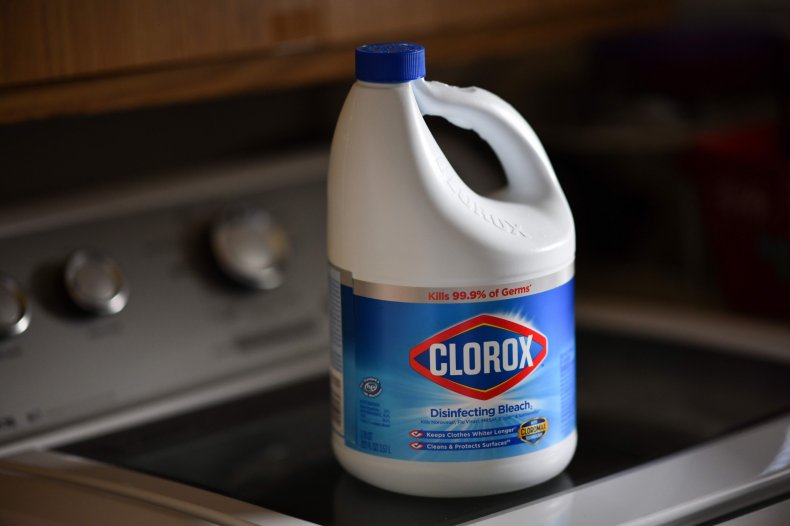 In addition to a number of social media posts outlining dangerous side effects of bleach ingestion, Texas' statewide poison control bureau released a formal report with statistics quantifying the uptick in calls related to household cleaning agents. The Texas Poison Center Network confirmed a 71 percent increase in calls involving bleach products and 63 percent increase in calls involving other disinfectants.
"We remind residents of the importance of proper use and handling of cleaning products and disinfectants during the COVID-19 pandemic," the agency said in an alert message alongside its recently published figures.
Newsweek reached out to the Texas Poison Center Network for additional comments but did not receive a reply in time for publication.