Texas Police Fatally Shoot Six-Year-Old Boy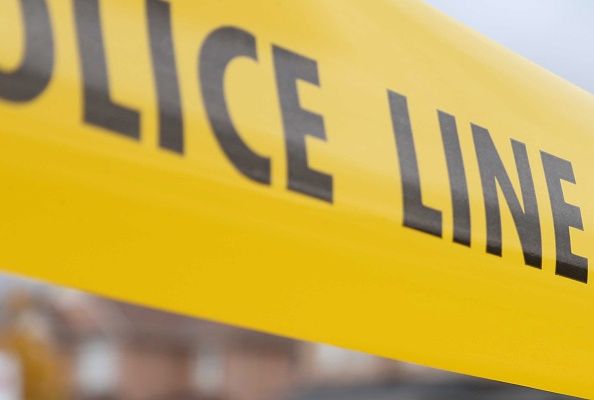 Texas deputies fatally shot a six-year-old boy on Thursday when a stray bullet went through his family's trailer. The deputies were firing at a woman on the run who had no connection to the boy.
The child, Kameron Prescott, had been visiting his father for Christmas break when cops from the San Antonio sheriff's office started shooting at the woman, 30-year-old Amanda Jones, who they had been pursuing for nearly two hours. She was trying to break into his mobile home, Kens5 Eyewitness News reported.
Shots were aimed at Jones, who was standing on the front porch, but at least one round of gunfire went through the wall of the trailer and hit Prescott in the torso. He was later pronounced dead at the hospital, according to the San Antonio Express News. Prescott is currently the youngest person shot dead by police in 2017.
Bexar County Sheriff's Office Deputies also killed Jones. She was alleged to have shown a gun earlier in the day but was found unarmed after the confrontation.
Prescott's family did not know the woman, according to the San Antonio Express News.
The shootings came at the end of a manhunt which began when a man called police and told them his car had been stolen by Jones. He directed the cops to her, who found her hiding in a closet. At that point, she flashed a gun and threatened to shoot, Sheriff Javier Salazar told the San Antonio Express News.
The woman — a wanted felon with outstanding warrants — then ran away through a wooded area and waded across a creek before arriving at the mobile home park where Prescott was staying. She attempted to break into several homes and eventually ended up on Prescott's front porch, where deputies started shooting, the San Antonio Express News reported.
Salazar said he didn't know why his officers had opened fire, but told the newspaper that police policy allows deputies to use deadly force when presenting a threat to them or to another person.
He added that the pilot of a police helicopter circling overhead during the confrontation had seen the woman reach for her waistband numerous times, an indicator that she could have been armed.
"I haven't personally interviewed the deputies — I don't know what they saw," Salazar told reporters in a press conference on Thursday after the shooting.
"I can definitively tell you that myself and all the deputies involved, there's not a single one us of that wouldn't trade places with this child," he added.
Prescott's uncle said the little boy had been telling his family he had been feeling uneasy the whole day.
"He was saying to his grandpa that he didn't want to be there," Christopher Gonzales told Kens 5 Eyewitness News. "All day, he was saying he didn't have a good feeling. He was telling his dad he wanted to call his mom and didn't want to be there. He just kind of knew it wasn't going to be a good day."
Gonzales wants the deputies held responsible for the slaughtering his young nephew.
"If it is the police, we hope that you hold your people accountable," he told Kens5. "I am sorry that it comes to this, but y'all are people just like us at the end of the day. Y'all deserve to be held accountable. It is a Constitutional right. Y'all just killed a little boy, if it was y'all. There's no weapon, so it wasn't that lady."