Texas Police Fire Officer Who Shot 15-Year-Old Jordan Edwards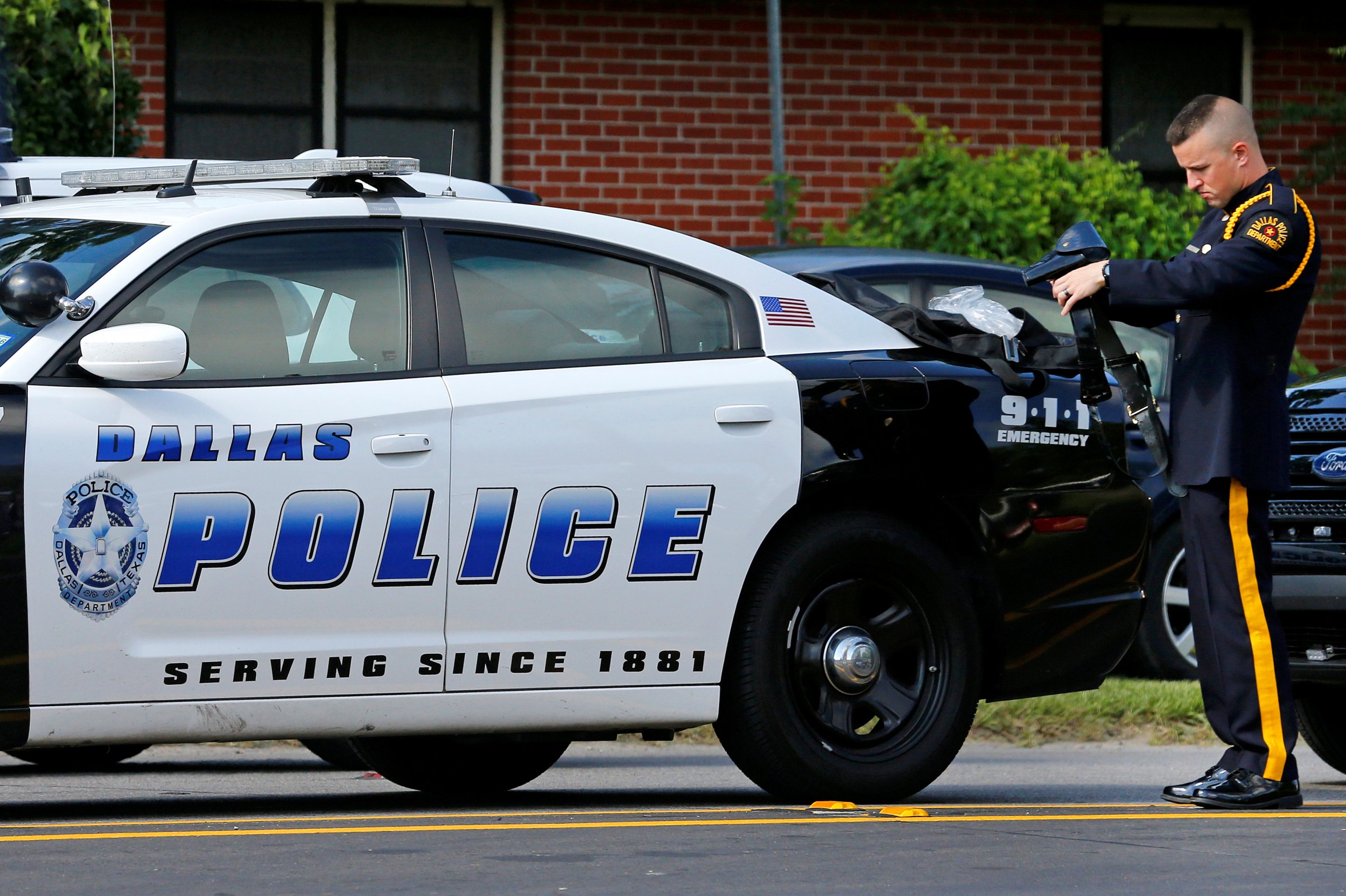 A Texas police officer has been fired for shooting into a car full of teenagers and killing 15-year-old Jordan Edwards on Saturday night as the group left a party in a Dallas suburb.
Speaking at a press conference late Tuesday following an internal investigation, Balch Springs Police Chief Johnathan Haber confirmed that Roy Oliver's employment had been terminated following the shooting.
"From our policies—which I went by—there were violations. I acted on them," Haber said.
He added that the department was now waiting for the results of independent investigations being carried out by the Dallas County Sheriff's Department and District Attorney's Office.
Edwards, a freshman at Mesquite High School in suburban Dallas, was killed by a "rifle wound" to the head, according to a report from the Dallas County Medical Examiner's Office. The report ruled his death a homicide.
In the moments leading up to the shooting, police arrived at a house in the suburbs after receiving a complaint about underage drinking. Oliver spotted the car carrying Edwards, his two brothers and two other teens. Edwards's 16-year-old brother was at the wheel, and Oliver opened fire as the car drove away.
Related: South Carolina cop pleads guilty in shooting that sparked Black Lives Matter protests
Haber said he made his decision to fire the officer after watching body-camera video footage from both him and another officer that contradicted their accounts of what led to the shooting.
It had initially been claimed that Oliver shot at the car because it was reversing down the street toward him in an "aggressive manner." But Haber told reporters that video footage showed the car was "moving forward as the officers approached," according to the Associated Press.
Oliver—who has been with the force for six years—is appealing his termination. "The incident is recent and still being investigated. Everyone should wait until the facts come out and we know more," his attorney, Cindy Stormer, said in a statement Tuesday.
Edwards's family, meanwhile, wants Oliver arrested for murder, according to a statement put out Tuesday by a lawyer for the family, Lee Merritt.
"There remains a long road ahead," the family said in the statement. The "magnitude of his horrible actions cannot be overstated." The family said they "fully expect an equivalent response from those responsible for investigating and punishing the crime."
Edwards's brothers Vidal and Kevon, who witnessed the shooting, were "manhandled, intimidated and arrested, while their brother lay dying in the front seat," the family said, calling for the officers who arrested them to "be properly reprimanded as well."
Edwards's death has drawn comparisons on social media to police shootings of other young black men in recent years, and Facebook and Twitter users have taken up the hashtag #JordanEdwards. Edwards's family has raised $102,677 from the public so far in a memorial fund.
"There were no weapons involved; there was no aggressive behavior; these were not suspects," Merritt told The New York Times in an interview Monday. "The lone motive they had for the murder was that the vehicle was being used as a weapon, and now that is no longer there."