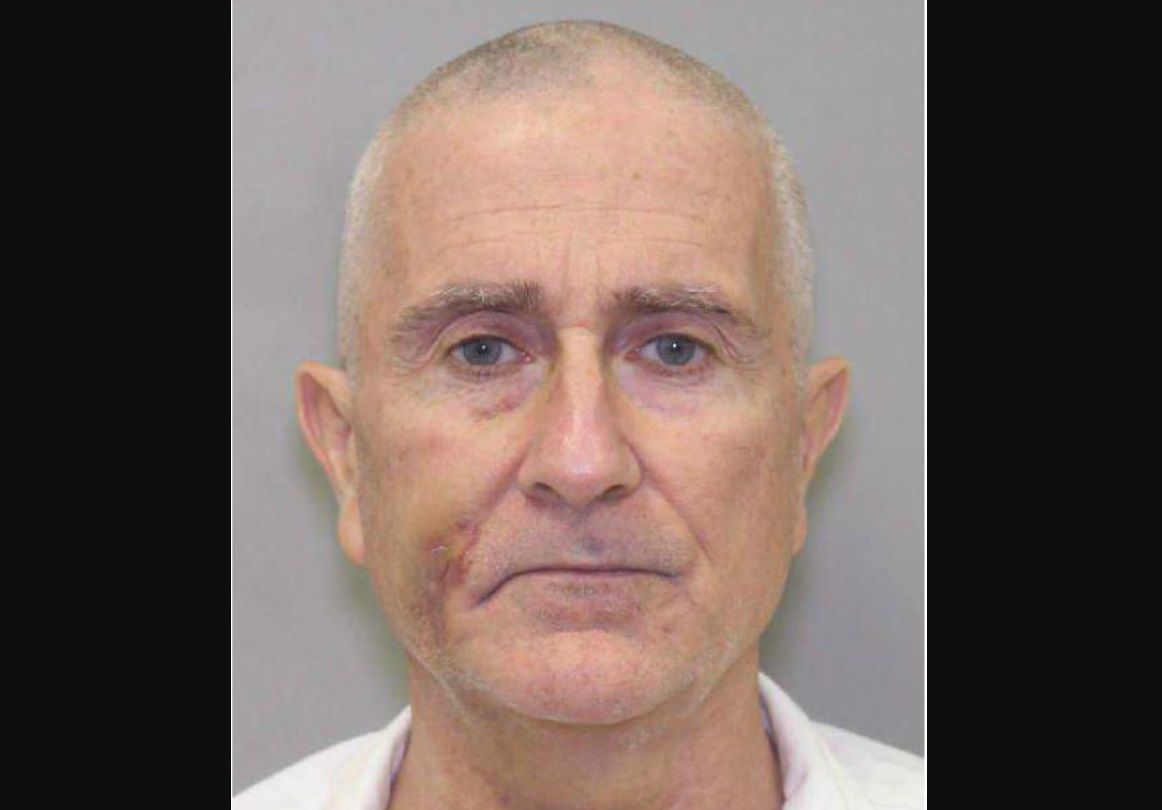 A convicted child sex offender with "violent tendencies" is on the run after escaping from his halfway house in Houston, Texas.
Police are urgently trying to track down Richard Dale Price, 55, after he cut off the electronic tag from his ankle and fled the halfway house in the 10900 block of Beaumont Highway in Houston.
"The fugitive has violent tendencies, is considered a high risk sex offender and may be in the downtown Houston, Texas area," said a release from Crime Stoppers.
Price is described as a white male, 5 feet 7 inches tall, approximately 160 lbs. in weight, with gray hair, and blue eyes.
He also has tattoos on his left hand, back, chest, abdomen, both of his arms, legs, and forearms.
The convict is wanted for a parole violation for indecency with a child in Johnson County, Texas, and is also on parole for burglary.
Crime Stoppers is offering a reward of up to $5,000 for information leading to the arrest of the suspect. Anyone with information is told to call 713-222-TIPS (8477), submit it online at www.crime-stoppers.org or through the Crime Stoppers mobile app. All tips remain anonymous.
It was recently revealed that in the state of Missouri, police do not know the whereabouts of 1,259 sex offenders. That number includes 800 individuals who committed the most severe offenses.
State law requires all convicted sex offenders to register their name, address and other information locally with the chief law enforcement official, usually the sheriff.
The offenders must also regularly verify the information with local law enforcement and notify officials if they change address.
However, due to "inadequate enforcement" of the registration requirements, many sex offenders have failed to register their details, according to a report from State Auditor Nicole Galloway.
This means approximately 7.9 percent of the nearly 16,000 registered sex offenders in Missouri are unaccounted for.
Of the 1,259 unregistered sex offenders, at least 794 had committed Tier III offenses—the highest-severity category of crimes, which include rape or child molestation in the first or second degree.
Under Missouri's sex offender registration laws, which came into force in 1995, offenders who commit Tier III offenses are required to register with local law enforcement every 90 days for the rest of their lives.
"The law requiring sex offenders to register has been on the books for more than 20 years to help keep our communities, and especially our children, safe," Galloway said in a statement.
"But if the law isn't enforced, it's not effective, and public safety is compromised."