Texas Police Investigating Newborn Baby Found Dead in Trash at Applebee's Restaurant
Police are investigating the suspicious death of a newborn baby found inside a trash can at an Applebee's bathroom in Irving, Texas.
Investigating officers responded to a call of an unconscious person at roughly 5 p.m. Friday. Upon arriving at the restaurant on North Belt Line road, they discovered the deceased newborn stuffed inside a trashcan.
According to a news release issued by the Irving Police Department, the infant appeared to have been birthed inside the restaurant bathroom some 30 minutes prior to investigators arriving on the scene. An autopsy was underway to discover if the baby had been stillborn or died after birth.
The mother appeared to have fled the scene.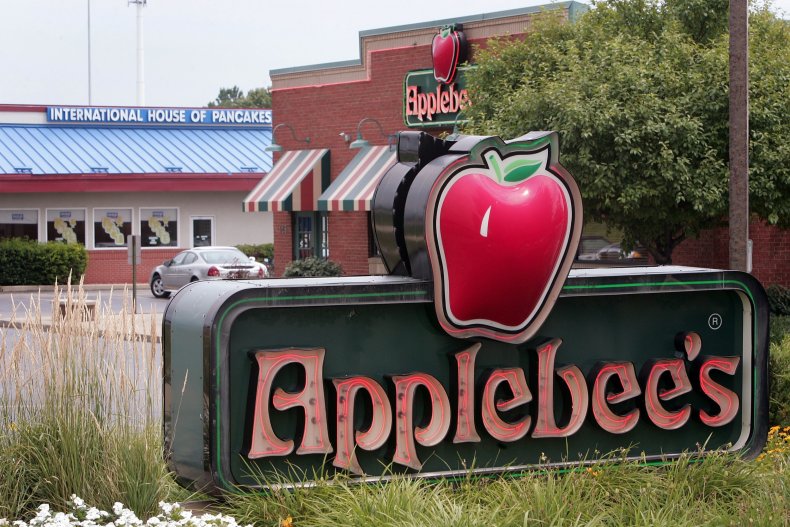 Irving police officer Robert Reeves told local news reporters that the death was "senseless." The restaurant is located just 20 minutes away from Baylor University Hospital.
"Just two more exits down 183 is Baylor Hospital," Reeves said. "Very, very close proximity to the restaurant. This is just a senseless thing that occurred today."
Police are asking the public for help in locating the mother. It's unclear if the woman will face charges if found. In similar instances, women have been charged with crimes ranging from unlawful disposal of human remains to criminal homicide and abuse of a corpse.
Earlier this year, a woman was arrested and sentenced to a maximum of 12 years in prison after she gave birth in an Orange County, Texas, motel room and left the newborn in the bathroom.
In January 2017, a dead newborn was found inside an Amazon distribution center in Phoenix, Arizona. Police eventually arrested the mother, who claimed she "panicked" because she didn't know she was pregnant. She was charged with unlawful disposal of human remains.
In 2016, a Louisiana woman was charged with attempted second-degree murder after she gave birth in a Walmart bathroom and abandoned the child, who was born alive. The baby eventually made a recovery.
A handful of similar cases have made national headlines in the last few years. In some instances, the women have pleaded that they were unaware they were pregnant, pointing to an extremely rare condition known as "cryptic pregnancy."
Accompanied by no tell-tale "baby bump," cryptic pregnancies can be shocking and traumatic for the women who experience them.
"Various factors are thought to contribute to denied and concealed pregnancies, for example, a strict religious upbringing and taboo associated with premarital sex," researchers from Peninsula Medical School in Torquay, United Kingdom, wrote in 2014.