America's Happiest Criminal? Texas Police Release Grinning Suspect's Bizarre Mugshot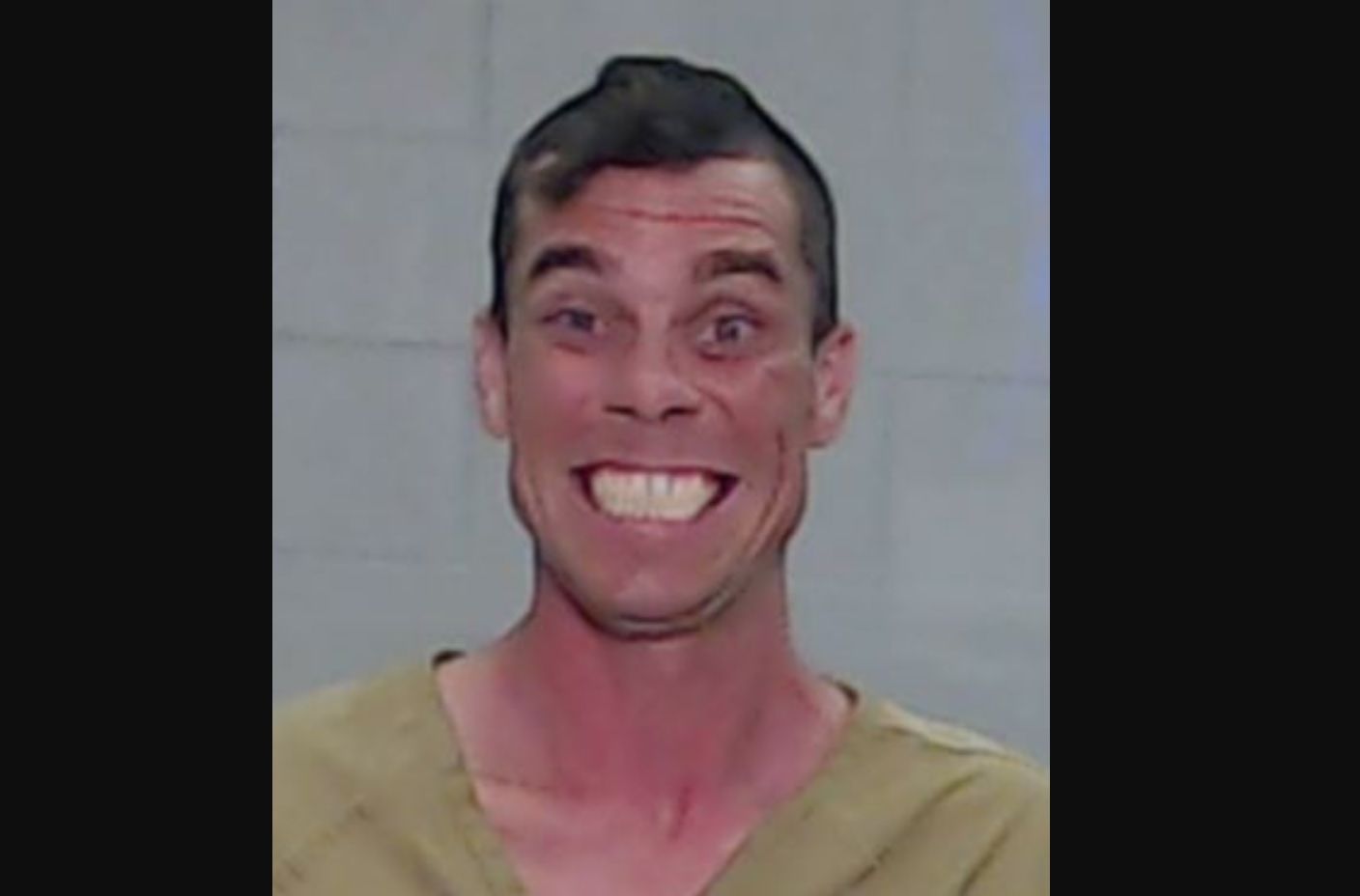 You're supposed to be happy if you don't get caught. But one Texas suspect was grinning from ear to ear when he was booked into jail by police after an alleged thrift store robbery as his beaming mugshot testifies. Though the meth-related charges may have something to do with the smile across his face.
City of Odessa Police said officers arrested Shawn Paul Melonakos, 36, on Saturday at around 7.23 p.m. after responding to the Door of Hope Thrift Store on 1611 East 8th Street following reports of a robbery.
Melonakos allegedly picked up items in the store and left abruptly without paying. When store staff confronted Melonakos, police said the suspect picked up a large rock and made threats.
"The complainant feared for his life and brandished a firearm before firing one round," Odess Police said in a release. "The complainant and another male subject chased Melonakos to the area of Crescent and Beverly and detained him until officers arrived on scene."
Despite giving officers a false name and date of birth, police identified Melonakos—and then he was in even more trouble. It turns out there was already a warrant for his arrest over a parole violation. And police found drugs on him during a search.
He was arrested and charged for robbery, possession of methamphetamine, false identification, and for the parole violation warrant. Police took Melonakos to the Ector County Law Enforcement Center. Officers also said there were no reports of any injuries.
Pugshot
In July, New Jersey police posted online another strange mugshot that caught attention—that of a pug dog called Bean who had run away from home.
Cape May Police Department put Bean's mugshot on its Facebook page after picking her up as she wandered alone in a local neighborhood.
"This is what happens when you run away from home. This guy was captured sneaking through yards on the 1300 block on New Jersey Avenue," police wrote alongside what they dubbed the #pugmug.
In under an hour, police found Bean's owner and released her on bail from her jail cell. The next day, Bean's owner paid police a visit to pay her bail in cookies.
Cape May Police Chief Anthony Marino told the Daily Mail that Bean was very friendly during her brief stay and followed an officer around the station.
Patrolman Michael LeSage, who responded to calls about the roaming pug, told Newark's Star-Ledger that Bean tried to hop in the back of his police car "but her short little legs couldn't make it into the car, so I had to lift her up."