Texas Police Officer Fired After Fatal Shooting of Man Following Low-Speed Chase
An Arlington, Texas police officer has lost his job after shooting and killing a man during a low-speed chase on Wednesday.
The chief of the Arlington Police Department, Al Jones, confirmed in a press conference Friday that the officer had been fired and identified him as veteran officer Robert Phillips.
"[The facts are] not going to change tomorrow. They're not going to change six months from now...As a result of the administrative review, I have decided to terminate his employment," Chief Jones told reporters.
The incident reportedly began Wednesday afternoon after multiple officers, including Phillips, responded to a 911 call of a driver slumped over in a car, according to WFAA Dallas. Police attempted to make contact with the driver, a 40-year-old white man named Jesse Joseph Fischer.
Fischer then drove off and led police on a low-speed chase through a residential neighborhood. He eventually wound up in a cul-de-sac and turned around to begin driving toward the officers.
Officer Phillips then fired his service weapon into the vehicle as Fischer drove toward him, striking him multiple times. Fischer was transported to the hospital but was later pronounced dead.
A witness to the event, James Doherty, told NBC 5 Dallas that there were "at least 20 squad cars" in the aftermath of the shooting.
During Friday's press conference, Arlington Police released dashcam footage of the incident, showing the attempted traffic stop as well as the shooting itself.
Despite the firing, the local officers' union, the Arlington Police Association, stated that Phillips' job should be reinstated, as he reportedly felt threatened by Fischer's behavior.
"I call on the department to reverse this hasty decision today and immediately reinstate this officer," said the president of the Arlington Police Association, Officer J.P. Mason. "They are handing down judgments without giving time for a complete investigation."
"The department needs to allow the total investigation to be done and all the facts reviewed before taking such punitive action against the officer," Mason continued.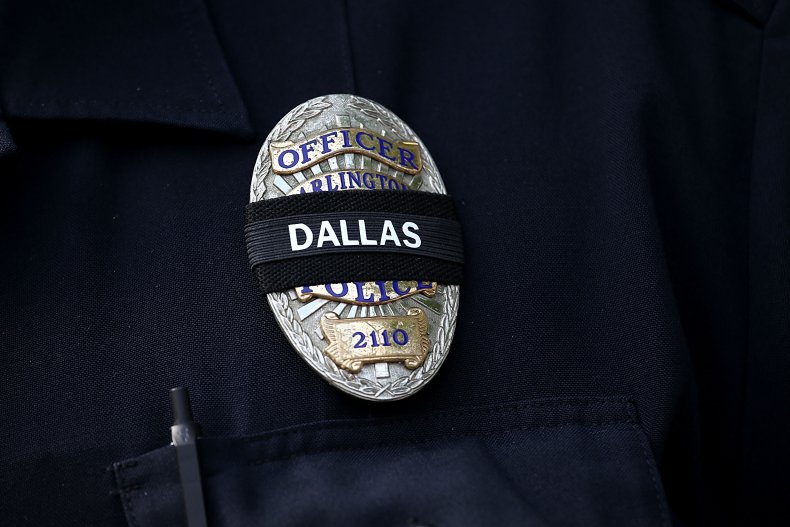 Additionally, the Combined Law Enforcement Association of Texas (CLEAT) said Phillips was not given proper due process before being terminated.
"What is clear is the officer was trained by the Arlington Police Department in the law and pursuit and deadly force policy," CLEAT executive director Charley Wilkinson said. "He followed his training as he believed his life was under immediate threat. This is a political firing by an administration that is publicly washing its hands of any connection to this officer that they screened, hired and trained."
Wilkinson additionally told WFAA Dallas that CLEAT has offered to represent Phillips in court if he decides to appeal the department's decision.
The use-of-force policy on the Arlington city website stated that officers "shall not discharge a firearm at or from a moving vehicle, except when the suspect is using deadly force."
The death of Fischer marks the department's second police-involved shooting of the year, according to NBC 5 Dallas.
In March, an officer shot and killed a man during a traffic stop. The man was reportedly wanted on federal warrants, and the officer was cleared of wrongdoing.
Newsweek has contacted the city of Arlington, Texas for comment.