Texas Police Officer Stripped of His Badge for Allegedly Paying $25 to a Teenager for Sex
A Texas police officer has been stripped of his badge for allegedly paying a teenage girl for sex. Police arrested Lt. Darrell C. Sanders, who was employed by Doris Miller VA Medical Center, at around 10 a.m. on Tuesday, November 12.
An unnamed woman told police she found a man in her apartment in Hillsboro, Hill County, with her 15-year-old daughter, according to an arrest warrant affidavit seen by Newsweek.
The girl's mother called the police. When they arrived they knocked on the door of the apartment. As it opened, officers saw Sanders leaving the apartment.
Inside the property, police discovered $25 on a night stand. Officers also found "fresh wet spots" on the bedding.
Police interviewed the girl and asked if she had sex with Sanders. The 15-year-old girl said yes, and that he paid her. An officer also asked the girl if this was the only time she had had sex with the suspect. She claimed they had sex once before, and he paid her $90.
The girl was taken to Hillcrest Hospital, Waco, where she had a sexual assault forensic exam.
According to police, Sanders said he had sex with the child on two occasions. Sanders was charged with sexual assault of a child. He was held on a bond of $250,000 and released the day he was arrested.
His employer said he was no longer a member of their police force. The Central Texas Veterans Health Care System said in a statement seen by Fox 6: "These allegations are abhorrent, and the Central Texas Veterans Health Care System is taking the appropriate steps to hold this individual accountable.
"In the meantime, this individual has been stripped of his badge and is not performing law enforcement duties or interacting with patients. VA has made clear that it will hold employees accountable when they fail to live up to the high standards Veterans and taxpayers expect, and that's exactly what we're doing in this case."
In Texas, sexual assault is a second-degree felony, which can be punishable with a fine of up to $10,000. An individual found guilty of this crime can be jailed for between two to 20 years.
Earlier this month in an unrelated case, a Seattle police captain was arrested on suspicion of sexual exploitation after he was caught up in his department's undercover prostitution operation.
Randal Woolery was arrested on suspicion of sexual exploitation in an undercover Vice operation in North Seattle.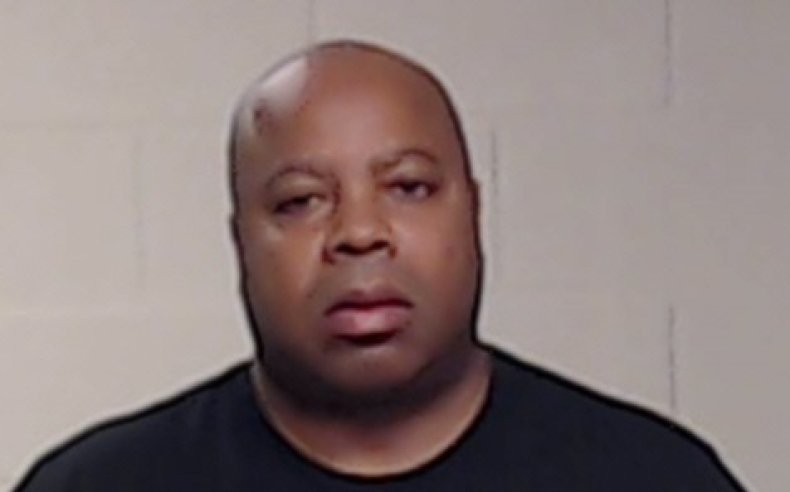 This article has been updated with information and an image from Hill County Sheriff's Office.