Texas Politician Suggests Veterans Day Parade Organizers Should Be Lynched, Tells Confederate Group 'Get a Rope'
A Texas politician claimed he was joking after suggesting that organizers of a Veterans Day parade in his hometown of Stephenville should be lynched.
Sid Miller, the Texas Agriculture Commissioner—who has a history of making offensive comments, according to local media reports—made the comments after members of a Confederate organization complained about the event.
The Sons of Confederate Veterans (SCV) had reportedly arrived at the parade on Saturday with two trailers displaying Confederate memorabilia, but were told by the Stephenville branch of the American Legion that any sign of the flags had to be taken down if they wanted to stay.
"My understanding is that it would be inappropriate for the military to be involved in a parade with the Confederate flag flying," Burton Smith, one of the parade's coordinators, told the Texas Tribune.
He said that members of the SCV chose not to comply with the request and instead, decided to leave the event honoring U.S. service members altogether.
When members of the Confederate organization complained about the decision on Facebook, Miller wrote: "Get a rope."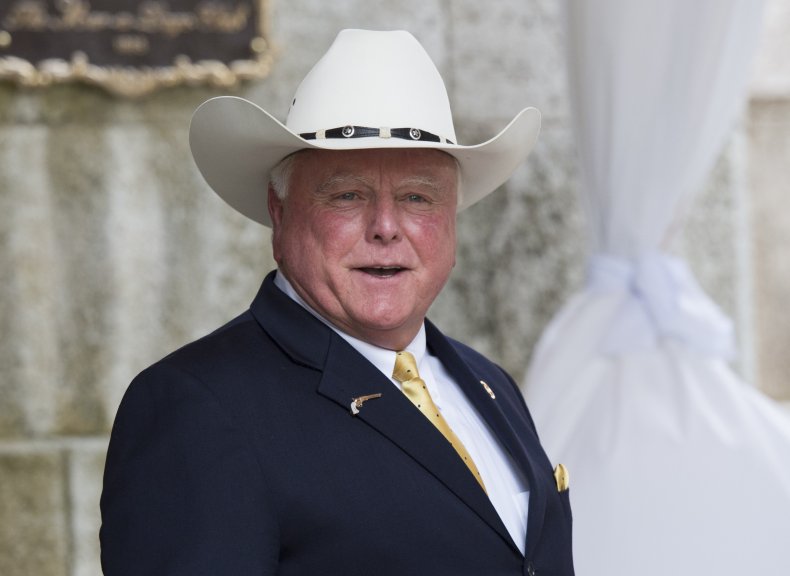 After a number of people said that what he said was offensive and that he was trivializing the act of lynching, Miller added to his original comment and claimed he was joking, saying that the line was in reference to a Pace salsa commercial from 1992.
In the commercial, the offensive line is said after a Texan suggests trying out a salsa that was made in New York, as opposed to using product that is homegrown.
Despite the trivialization of lynching, a number of people defended Miller's comments—arguing that those who fought for the Confederacy against the United States in the American Civil War should still be recognized as veterans of the U.S.
That claim is made in spite of the fact that Veterans Day began to be commemorated on November 11, 1919, one year on from the end of World War I.
They point to a 1958 law which they say declared Confederate soldiers as United States veterans, but this is a claim that has been discredited by Civil War and Reconstruction historians.
At the time, the law gave Walter Williams, the supposed only surviving Confederate veteran, a late-life pension as a symbolic gesture, but made no mention of the status of all Confederate soldiers.
No other laws, either explicitly or implicitly, grant Confederate soldiers the same status as United States veterans.
Newsweek has contacted Miller and the American Legion for comment.