Texas Priest Sexually Assaulted Girl During Her During Confession: Court Documents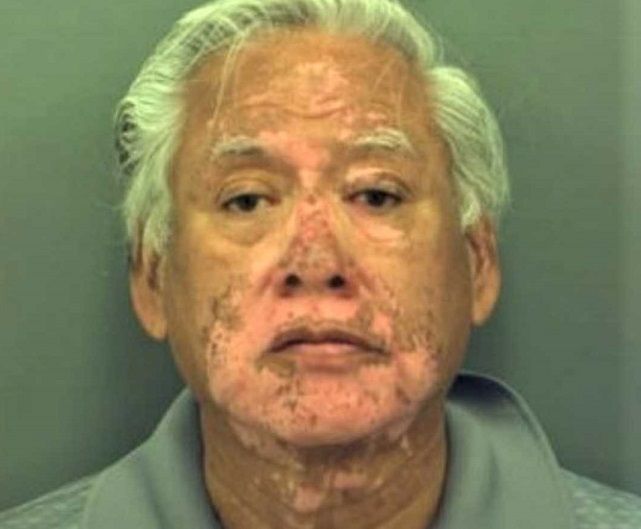 A former Catholic abuse has been accused of sexually assaulting a child while she was giving confession.
Miguel Luna, 68, was arrested on June 11 by El Paso Police Department's Crimes Against Children (CAC) unit on suspicion of sexual abuse of a minor committed while he was a priest in Texas.
The alleged assaults were alleged to have spanned several years during the late 1990s and only stopped when the victim moved away.
According to court documents, seen by KFOX-TV, the woman who came forward with the allegations against Luna claimed he kissed and touch her inappropriately when she was between the ages of 10 and 13. The incidents are said to have taken place in El Paso when Luna was associated with the Catholic Diocese.
Luna is alleged to have told the woman at the time "remember it was confession, so whatever happens in here stays in here," according to court documents.
The woman also claims the former priest abused her again when she was 12 and continued to have sex with her until the age of 17.
Luna was removed from the El Paso ministry in 2013 after separate sexual harassment allegations against him were made by an adult woman.
The Catholic Dioceses of El Paso issued a statement upon Luna's arrest. It said: "Any act of sexual abuse is a reprehensible, immoral and criminal act. While sexual acting out with a minor by any person is always wrong, it is directly contradictory to the sacrificial love to which a priest has committed himself before God."
Police are continuing to appeal for anyone who may have information as a victim or witness of abuse by Luna to contact them at (915) 212-0382.
CAC investigators said Luna served in several churches within the El Paso Diocese boundaries, including El Paso County, Hudspeth County, Culberson County, Jeff Davis County, Presidio County, Brewster County, Reeves County, Ward County, Winkler County, and Loving Count.