Texas Public Utilities Commission Chair Resigns, Says Problems Dodged for 'Past 10 Years'
The head of the Public Utilities Commission of Texas (PUC) announced her resignation on Monday two weeks after a winter storm triggered outages that left millions of the state's residents without power.
PUC Chair DeAnn Walker's departure came just hours after Texas Lieutenant Governor Dan Patrick called for her resignation and that of Bill Magness, the president and CEO of the Electric Reliability Council of Texas (ERCOT).
In a letter addressed to Texas Governor Greg Abbott that was shared with local media outlets, Walker wrote that her resignation was effective immediately and said she believed the decision was in the state's "best interest."
Walker acknowledged her "role" in the widespread power outages but said the problems were "not caused by any one individual or group."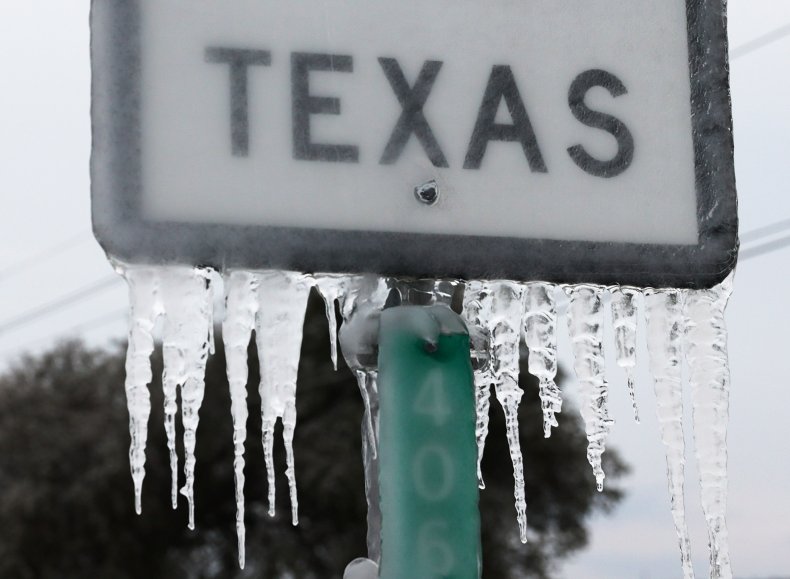 "I believe others should come forward in dignity and courage and acknowledge how their actions or inactions contributed to the situation," Walker wrote. Her resignation letter went on to list groups and organizations that she said shared responsibility for the outages, which included gas companies, ERCOT and the state legislature. Those groups "all had responsibility to foresee what could have happened and failed to take the necessary steps for the past ten years to address issues that each of them could have addressed," Walker wrote.
In a statement shared with Newsweek, an ERCOT spokesperson said Patrick's request was under consideration.
"ERCOT is aware of Lieutenant Governor Dan Patrick's call today for the resignation of ERCOT President and Chief Executive Officer Bill Magness," the statement said. "Given the recent resignations of several ERCOT board members and the current composition of the ERCOT Board of Directors, our Corporate Secretary will be working with the current, remaining members to consider this request. Mr. Magness will continue to work with the Texas Legislature and any state agencies on investigations of the recent winter storm and its reform of ERCOT."
Patrick said Monday that the resignations of Walker and Magness were necessary after the testimony they presented before the state legislature last week made it "clear neither of them adequately addressed the challenges of this huge winter storm."
"Both the PUC Chair and ERCOT CEO said they were prepared the day before the storm hit in full force, but obviously they were not," Patrick said in a Monday news release. He went on to say that Patrick had not received alerts from Walker or Magness about the expected severity of the storm, despite the two testifying that they had shared that information.
"The lack of adequate preparation by both the ERCOT CEO and the PUC chair prior to the storm, their failure to plan for the worst-case scenario and their failure to communicate in a timely manner dictates they are not the ones to oversee the reforms needed," Patrick wrote of Walker and Magness.
Patrick's release concluded by saying the state's investigation into the outages would continue and said ERCOT would face reform requirements from state legislators.
Newsweek reached out to Patrick's office for comment on Walker's resignation but did not receive a response in time for publication.
Updated (3/01 at 6:51 p.m. ET): This article has been updated to include a response from ERCOT.